Can Accounting Have a Positive Impact on the Climate?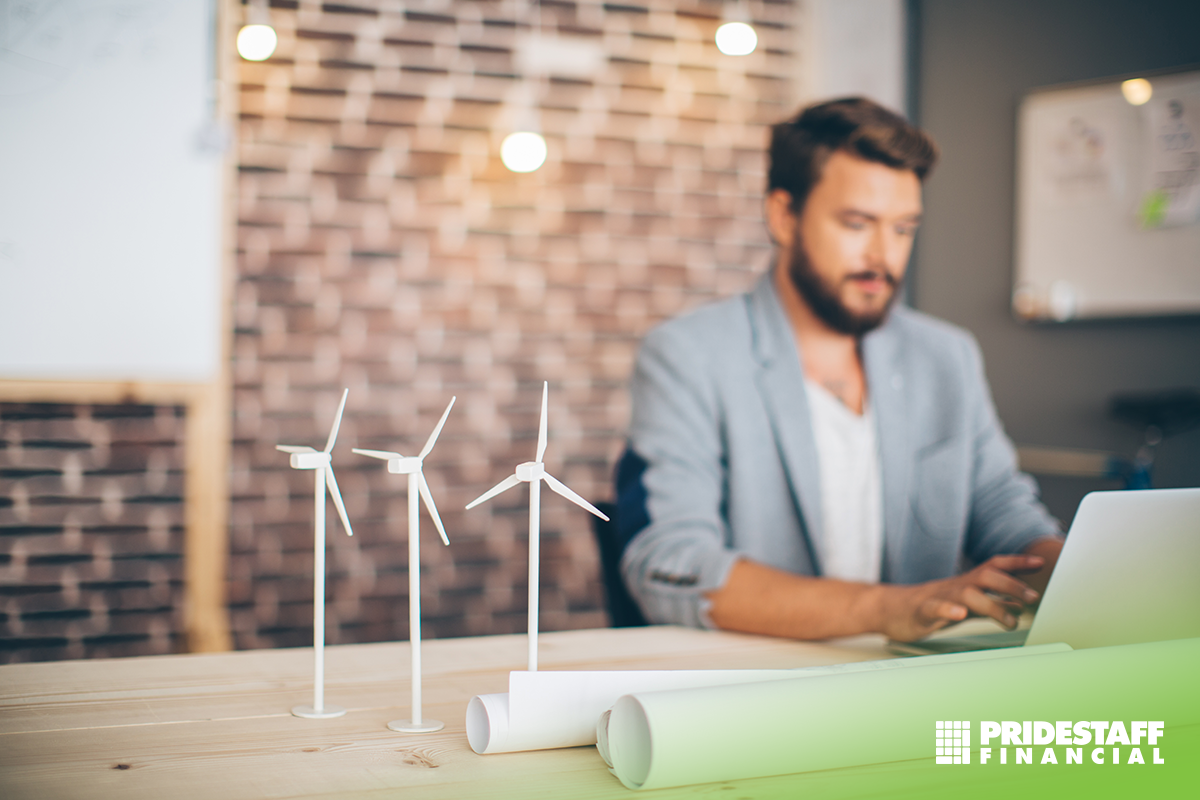 Recent reports of the Intergovernmental Panel on Climate Change (IPCC) has sent a clear message: Human interference with the climate system is occurring, and climate change poses severe risks for human and natural systems.
Many impacts are already observable. So, how does the role of accounting not only have a big impact on the bottom line but also have a positive impact on climate change?
PrideStaff Financial has the inside scoop.
Be part of the change by building in resilience:  
There were a string of natural disasters in recent years and many property owners and local governments are unwilling to move away from flood-prone areas or build sufficient barriers and protections. The impact of accountants' work on groups such as the Sustainability Accounting Standards Board and the Carbon Disclosure Project can be useful for risk management and calculating the potential effects of climate change.
It's a way of building in resilience that could offer a positive impact and even a domino effect to other agencies, homeowners and local governments. Many experts think that making a habit of assessing risk (for example, in flood-prone areas) like accountants do, can help agencies deal with the foregone climate change impact that is coming.
Start the conversations now:
Business leaders need to start having these conversations in their board meetings and staff meetings now. Accountants need to understand what the implications are and why businesses can go under if this top financial risk is not adequately managed. The best way to start conversations is to look at some of the simpler things that can be done: carbon footprint in the form of greenhouse gas emissions, energy consumption, water consumption, waste composition and waste disposal. These will help in setting science-based targets to manage climate-related risks.
Go beyond the bottom line, and you end up helping the bottom line:
Accounting and finance departments are tasked with managing a company's resources, including the bottom line and profitability, but with impending climate change risks, there needs to be a shift in thinking. There are opportunities to look beyond profitability and to manage traditional resources.
Accountants can build in nonfinancial information by managing environmental resources and through corporate reporting,. This includes sustainability reports with the economic, environmental and social impacts of an organization.
These are all valuable markers for any company to sustain 20 years from now. And, you may be surprised to know that many millennials are looking to work for businesses that are mindful of these types of sustainability reports. These are key issues for most young job candidates these days, and they want to be part of something larger than a company's bottom line.
Looking to make a difference? We can help!
PrideStaff Financial has consistently earned the ClearlyRated Best of Staffing Diamond Award for exceptional Talent Satisfaction. Our highly skilled staffing consultants can assist you with your hiring needs. Contact us today to learn more.