Are You a Strategic Thinker? Here's How to Prove it During an Interview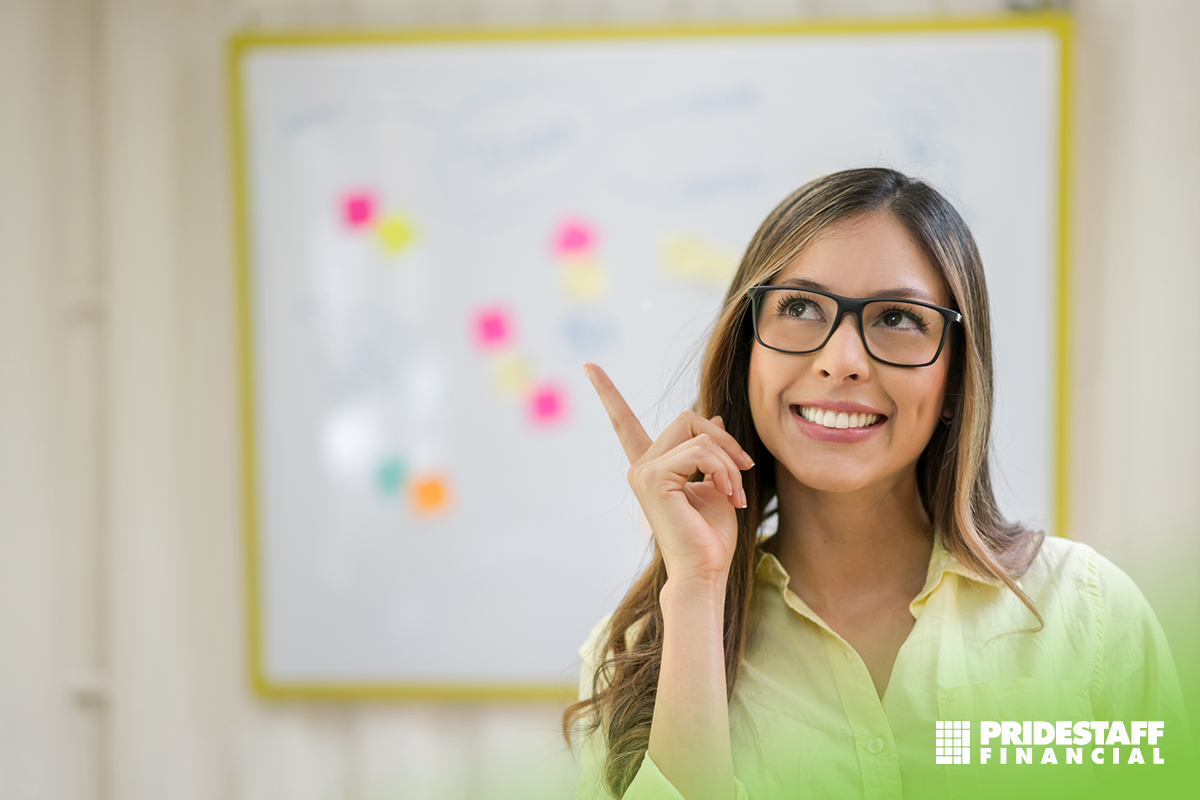 While we are dealing with a global crisis right now, it's hard to believe that people are thinking about their next career move—however, you might be surprised to know that more so than ever, financial institutions are relied upon. And, today's accounting teams need strategic thinkers. It's one of the top "buzzwords" employers are scanning resumes for. But you need to prove it, not just say it. Here's how.
First, know what it looks like and means to be a strategic thinker:
Talent, skills, and knowledge equal being a strategic thinker. A strategic thinker is someone who always thinks ahead and plans. You're able to anticipate what will happen next or what others will do, and can prepare for this. You foresee the opportunities and jump on them. And, you're always ready for the "what ifs" and how to respond.
There are different types of strategic thinkers—which one are you?
Analytical and strategic- logical, rigorous in your approach, meticulous, always paying attention to the detail. You are quick-witted, and can quickly spot possibilities and solutions. You are always prepared and ready to act and respond.
Contextual- tends to mull over past data, actions, and experiences to reach careful decisions. You continuously pull from previous decisions and how people applied them and apply that to current decision-making. This sense of context gives you the perspective and confidence you need to be useful in life and work.
Learner- A learner is a person who likes to better themselves through knowledge. You always want to learn new facts and consider new arguments.
Ideation- People who are described best by the term ideation love thinking "out of the box." You are creative and can apply a new perspective to an old concept. You're fascinated by ideas.
Show and explain:
Based on the above—which one(s) apply to you? Do more than one fit? Being able to answer this will place you at an advantage over competitors when in an interview. Make this difference known. Describe your abilities and strengths using real-life examples. Perhaps your sense of vision led you to set up a new format for handling clients. Or maybe your love of learning led you to carry out further research into your specialty area. Were you able to save the company you used to work for money? If so, how? If you don't have a lot of work experience yet, use other real examples, such as your thinking outside the box helped you problem solve a friend's dilemma or your ability to see extraneous information and situations led you to start a club at school!
PrideStaff Financial has consistently won awards for exceptional talent satisfaction. Our highly skilled staffing consultants can guide you in your career—now more than ever, and we are ready to help! Contact us today to learn how we can help you in your career.