Bah Humbug: Some Leaders Are Not Optimistic About the Economic Outlook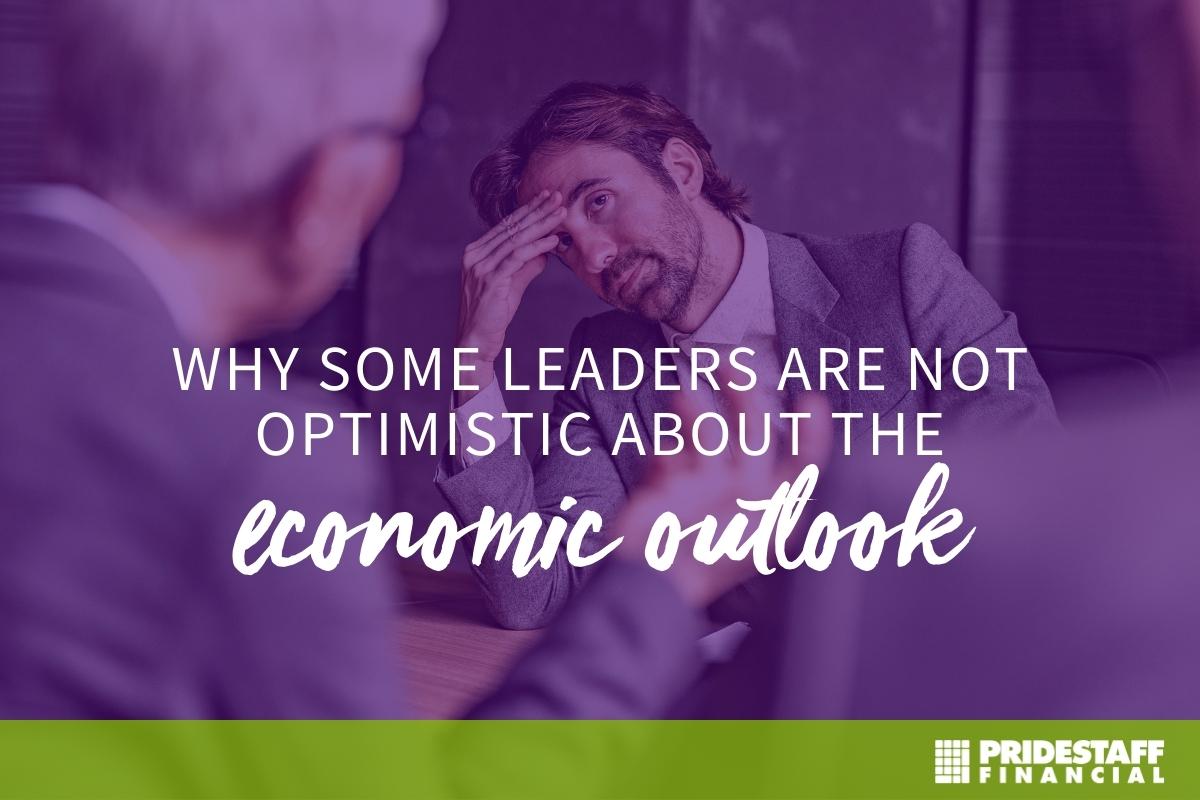 According to many professionals, economic optimism is dimming. The outlook for the U.S. economy remained bleak with only 18% of respondents from a recent survey showing optimism. The state of the global economy is of growing concern with only 9% of respondents sharing the positive sentiment. What does this mean for the accounting industry? PrideStaff Financial breaks it down and helps address the concerns regarding the outlook of the global and U.S. economies, as well as current challenges.
Increasing costs of goods and services:
Many in the financial industry are paying attention to the increasing costs of goods and services. This tops the list of reasons for their negative outlook. Increasing energy costs is another concern, along with supply chain challenges, rate hikes, and the increased cost of credit and capital rounding out the top-five list of reasons for pessimism. The good news? Many of these same leaders feel the impacts of      COVID-19 are waning.
Skilled personal:
According to financial leaders in a recent Journal of Accountancy survey, finance leaders share worry over the availability of skilled personnel, employment costs, and turnover — 42% believe labor costs are the top inflationary risk factor. The upside is that finance leaders are still looking to hire. Many respondents do see expansion on the horizon. About 34% of respondents are hoping to hire, while 19% state they have too few employees but may wait to hire to see how the economy fares. So, while many worry about the shortage of skilled labor, many are also anticipating a surge among graduates and new talent to the field in the upcoming year.
The global economy is fragmented:
The pandemic, continued global conflicts, and a surge in extreme weather events revealed the fragility of global supply chains and intensified the desire for countries to turn inward. The goal is to become more self-reliant. What we are seeing is more regionalizing of supply chains than onshoring. The goal is to shorten travel times for key components, not just offshore to the cheapest producer.
Based on many indicators, there is a lot of risk and uncertainty in the economic climate, which business leaders must manage. The silver lining is that in every challenge there is a solution. The solutions are both local and global, requiring business leaders to remain agile, while thinking strategically for the future.
Need help planning for uncertainty? PrideStaff Financial is an expert in workforce planning.
PrideStaff Financial has consistently won awards for exceptional client satisfaction. Our highly skilled staffing consultants can help guide your company in the right direction. Contact us today to learn more.