Spark Curiosity: How Current CPAs Can Peak Candidate Interest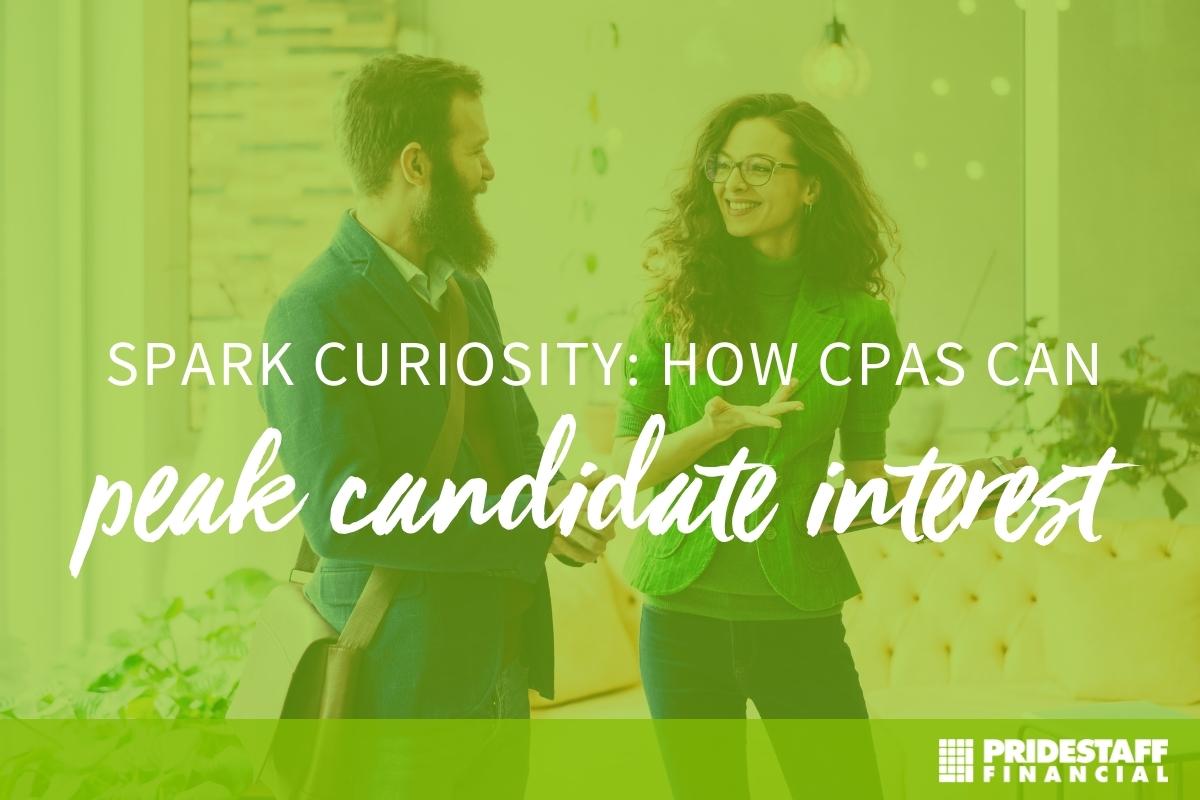 The future of the CPA profession depends on attracting bright, highly motivated young people in accounting programs and impressing upon them the value that becoming a CPA brings to their future careers. Gen Z is not-so-quietly stepping into the spotlight. To get their attention, it's up to you to make sure they realize how important the CPA profession is. Here are ways to promote the profession that are appealing and exciting to prospective candidates.
Step into a mentoring role:
Yes, it takes time away from "work" to reach out to the next generation of CPAs, but it's the only way to help potential candidates and college students to see the benefits. A great way to do this is by participating in career fairs to inform students about various career paths. Some schools will also have workshops or special courses where they develop needed professional skills.
The point of having this type of conversation is NOT to punish:
Giving negative feedback isn't about proving a point or punishing someone. Whether it's to improve performance, address disengagement, or manage peer relationships, your intentions should always be positive.
Think about being on a university board:
Councils and boards are advisory groups that usually meet in person a couple of times a year—which means it doesn't ask a lot of your time. This type of participation may also require some scheduled calls in the interim, though time commitments vary by institution. Many of these types of boards do ask members to donate. Serving on councils or boards allows you to share your expertise on current trends in the profession and helps schools ensure that they are properly preparing their students for the professional world they will enter upon graduation.
Support current employees looking to grow:
The more firms can support their employees as they pursue their CPA license, the more attractive you make the role. It shows your commitment to employees who are interested in becoming a CPA. That support can involve paid time off to study, free prep tools and resources, organized mentoring groups, and exam expense reimbursement. Also, think about covering expenses for most of the CPA Exam review course and allow paid days off for taking the exam as well as sabbaticals for those who want to accelerate their exam progress. Reward those who pass the CPA Exam within 18 months of eligibility or hire by giving a bonus.
Offer scholarships and programs:
Firms can make a strategic investment in students, employees, and the profession by partnering with high schools, community colleges, and universities to offer internship programs or activities such as shadowing a CPA for a day or working with a neighborhood not-for-profit organization to showcase the CPA profession and fund scholarships for students interested in pursuing an accounting major.
Looking to recruit CPAs or Finance Professionals?
PrideStaff Financial has consistently won awards for exceptional client satisfaction. Our highly skilled staffing consultants can help your company reach the next generation of professionals. Contact us today to learn more.