Dreading Family Holidays? How to Decrease Tension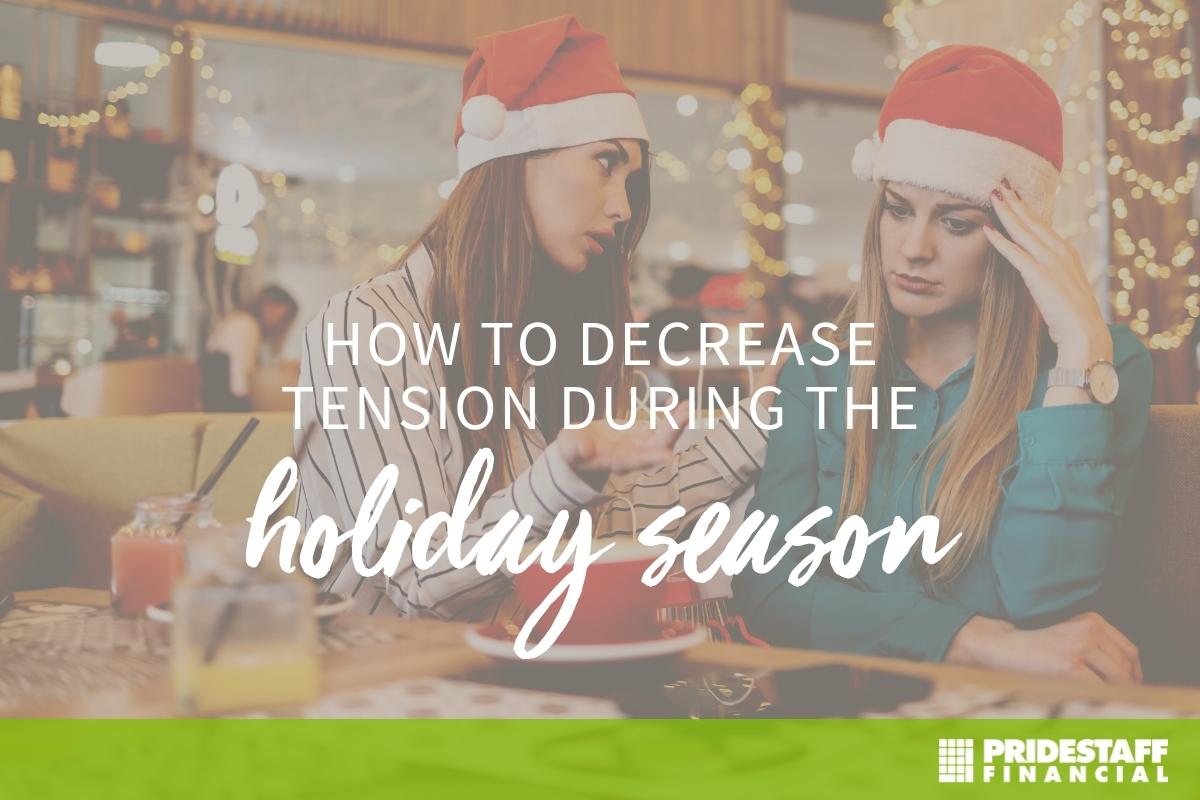 The holidays can be stressful and impact us outside of the home. If you are looking for more love and less friction over the holidays, here are four ideas on how to disagree and get along anyway!
It all starts with the attitude:
If you are already anticipating that a gathering will be stressful, your anxiety may get worse before it even begins. Instead of worrying about what will happen, choose behaviors that can help decrease your anxiety. Try focusing on the positive—before get-togethers with family members, think about the qualities you like about them, rather than focusing on the negative.
Acceptance:
The reality is, you can't control others, but you can control how you react. No one can force you to engage in a negative conversation.  Instead, simply say, "Let's not get into that now." Then change the topic. If they persist, excuse yourself and walk away.
Exercise:
Exercise is powerful. It can help alleviate tension and stress, especially during the holidays—and that can carry over to how you feel at work during this time. According to many mental health counselors, it's difficult to be drawn into an argument when engrossed in an activity that requires concentration, physical activity, or laughter. Go for a nice winter hike, take a long walk either during a lunch break or around your neighborhood, watch a funny holiday movie, or play with your pets. There are many ways to decrease the tension during the holiday season.
Practice gratitude:
Take a time-out and think about all you have to be grateful for: a delicious meal, a warm home, good health, a friend, or a sunny day. Anxiety can be diminished by focusing on the things you enjoy and value.
When the holidays become stressful and tense, that can carry over into your work environment and how you interact with colleagues. These tips can go a long way in helping you decrease that tension and allow you to embrace the holiday season in a joyful way both at work and at home.
Looking for a job that you love?
PrideStaff Financial has consistently won awards for exceptional job seeker satisfaction. Our talented staffing consultants can help you navigate your career. Contact us today to learn more.