How Rising Interest Rates are Impacting Accounting and Finance Job Outlook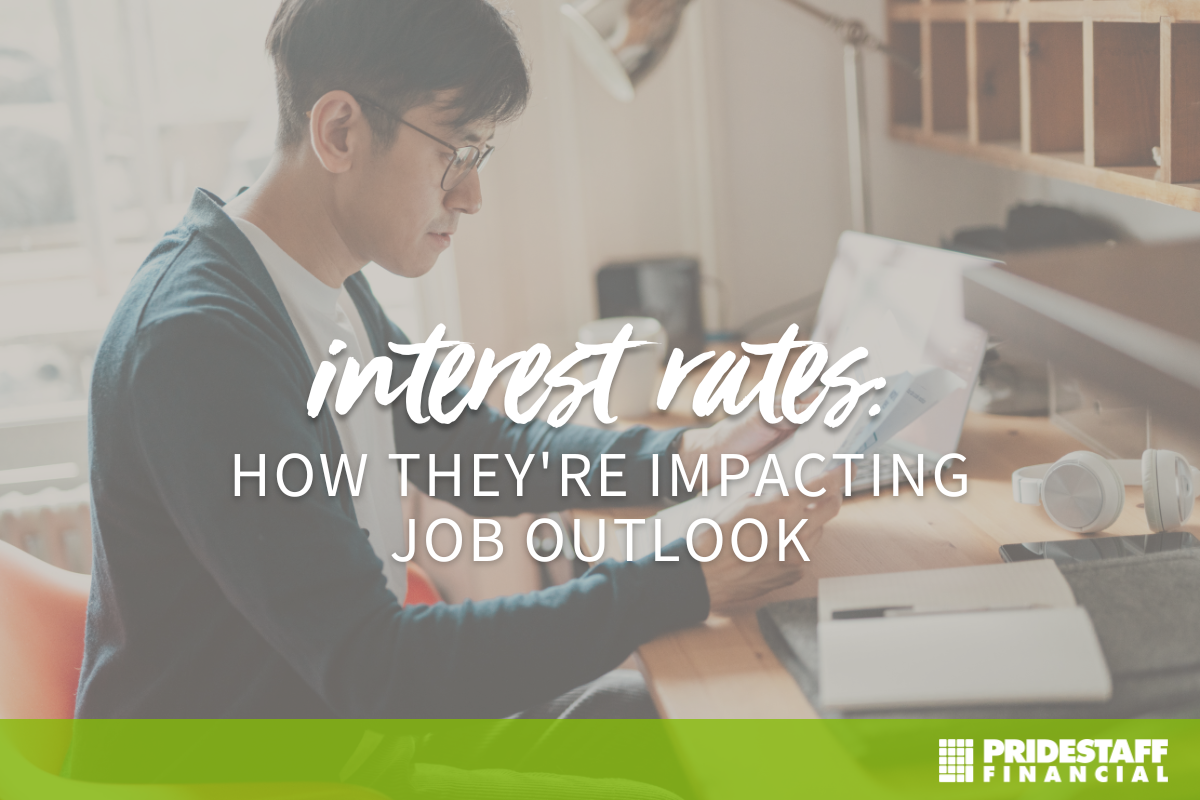 The Fed expects unemployment rates to reach 4% in 2024 as it takes measures to combat rising inflation. The Fed Chair has previously stated that restoring price stability "really is in service, in the medium and longer term, of the kind of labor market we want and hope to achieve." Let's look at how the increase in interest rates will impact the jobs market.
When will it start?
We are already starting to see the impact of the fall season rate hike as the job market starts to slow. The accounting and finance industry will feel the impacts of a slowdown, just as it has in previous economic tightening s. Due to pandemic booms in overall job markets, including a surge in the accounting industry, it may experience a greater adverse impact due to this fact.
What financial leaders are saying:
According to financial leaders, there's concern over the availability of skilled personnel, employment costs, and turnover rates due to increased interest rates. The upside is that finance leaders are still looking to hire. Many respondents do see expansion on the horizon. About 34% of respondents are hoping to hire, while 19% state they have too few employees but may wait to hire to see how the economy fares. So, while many worry about the shortage in skilled labor, many are also anticipating a surge among graduates and new talent to the field in the upcoming year.
Why are jobs impacted?
The reason jobs end up being impacted has to do with those who can't or don't want to afford the higher payments or costs associated with the rate increase, so growth that involves financing gets postponed. It simultaneously encourages people to save money to earn higher interest payments. This reduces the supply of money in circulation, which tends to lower inflation and moderate economic activity—a.k.a. cool off the economy.
What you can do:
First, focus on growth and specializations within the industry. Companies that have consulting departments, IT, AI software, business management, and healthcare consulting within their company will give you a leg up in finding a job in a downturn market. Step outside your comfort zone to consider new options. Work with a recruiter who is experienced in job placement. And, lastly, if you already have a job, consider why you want to leave—maybe you can change directions right where you are. If not, then look before you leap, so that you aren't stranded without a job at all.
Partner with the Accounting and Finance Recruitment Experts
PrideStaff Financial has consistently won awards for exceptional job seeker satisfaction. Our talented staffing consultants can help you navigate your career. Contact us today to learn more.