What is the Difference Between a Bookkeeper and Accountant?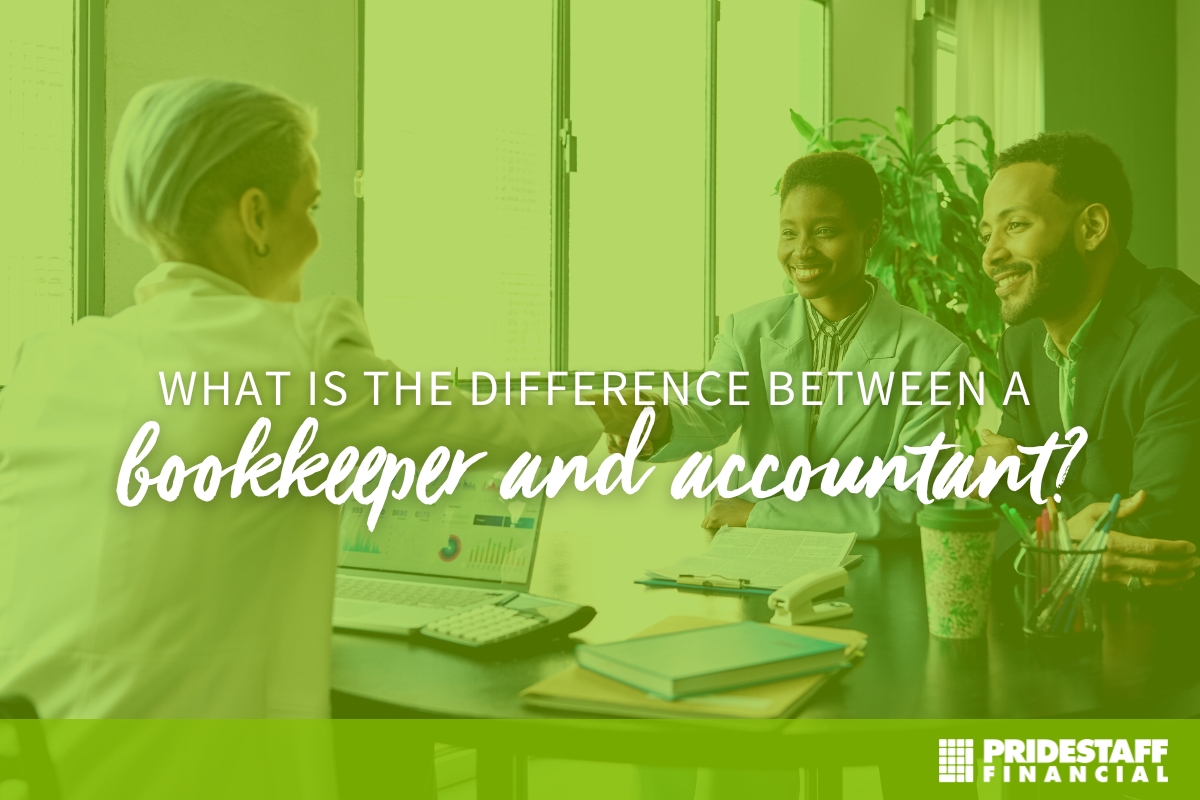 Bookkeeping is a transactional and administrative role that handles the day-to-day tasks of recording financial transactions and keeping track of payments. Accounting is more subjective, providing business owners with financial insights based on information gleaned from their bookkeeping data. Both are essential to a well-running business. Here are the key takeaways in the role, education, accreditation, and earning potential for each.
Roles of Bookkeeper and Accountant:
A bookkeeper's job is to maintain complete records of all money that has come into and gone out of the business. Bookkeepers record daily transactions in a consistent, easy-to-read way. Their records enable accountants to do their jobs. Accounting is a high-level process that uses financial data compiled by a bookkeeper or business owner to produce financial models. The accounting process is more subjective than bookkeeping, which is largely transactional. A key part of the accounting process is analyzing financial reports to help make business decisions. The result is a better understanding of actual profitability and an awareness of cash flow in the business.
Educational requirements:
Bookkeepers aren't required to have any formal education. To be successful in their work, bookkeepers need to be sticklers for accuracy and knowledgeable about key financial topics. Usually, the bookkeeper's work is overseen by either an accountant or the small business owner whose books they are doing. Bookkeepers aren't certified accountants and cannot be called such. Accountants must have a bachelor's degree in accounting. For those that don't have a specific degree in accounting, finance degrees are often considered an adequate substitute. It's also highly desirable for accountants to have additional professional certifications. For example, accountants with sufficient experience and education can obtain the title of Certified Public Accountant (CPA), one of the most common types of accounting designations. To become a CPA, an accountant must pass the Uniform Certified Public Accountant exam.
Average salary and earning potential for bookkeepers and accountants:
Bookkeepers usually start out at $36,000 a year in annual salary with the potential to start out higher with previous experience. Earning potential for bookkeepers willing to get further training and are working under a certified accountant may make as much as $48,000 a year. Whereas an accountant may start out at $48,000-52,000 annually, with certifications and experience, the earning potential may go up as high as $90,000 a year.
Both bookkeepers and accountants are vital for any company or small business and play pivotal roles in the success and function of an organization.
Looking for a bookkeeping or accounting job?
PrideStaff Financial has consistently won awards for exceptional candidate job satisfaction. Our highly skilled staffing consultants can help guide you in your financial career. Contact us today to learn more.