Here's Why Savvy CFOs Are Doubling Down on Staffing Agencies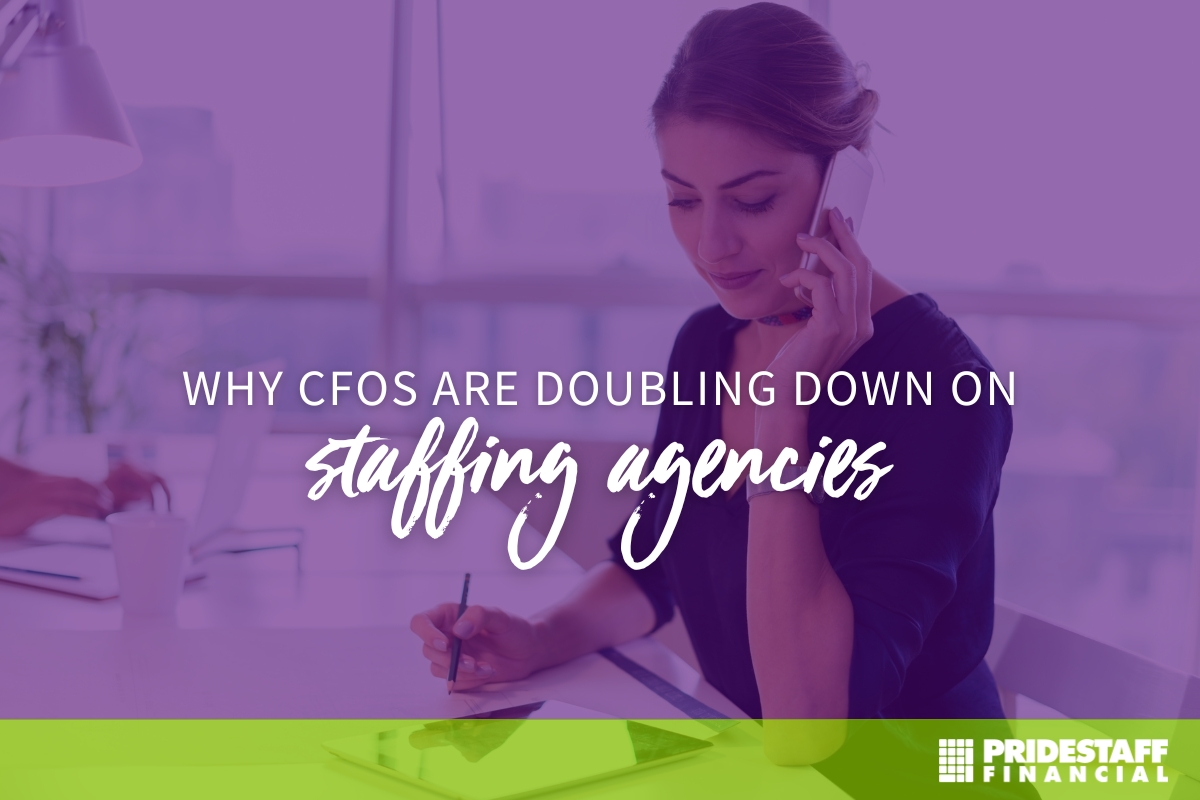 More and more CFOs are turning to staffing partners to help weather economic uncertainty. Here's why.
Immediate staffing shortage:
First and foremost, more CFOs are using staffing partners to help fill the immediate gap of staffing shortages that are likely to continue for the foreseeable future. Hiring through a temporary staffing agency gives an employer the flexibility to schedule someone for a short period to handle these shortages and any future needs that arise.
Saves on training, time spent, and hiring risks:
Because staffing agencies can shortlist candidates, schedule interviews, target specific skills requirements and help with onboarding, employers are provided with someone ready to do the work they need. When the contractor's job is completed and the work is over, there is no need to worry about severance pay, unemployment insurance, or finding a replacement. Not to mention the parting of ways is streamlined and smooth which is another staffing agency benefit.
Takes networking off your plate:
With the uncertain economic times, it's vital for CFOs to know where to find talent, what skills gaps need to be filled immediately and down the road, and have access to candidates looking for jobs now. That requires a lot of time to network, build "pools" of candidates, and have a robust digital communication stream. While HR departments handle most of this, they are also inundated with other essential HR tasks. A good staffing agency spends years building up its talent network through referrals, networking, and speaking with candidates daily, attending job fairs and events. An employer usually doesn't have the resources to constantly engage talent. So, when an employer reaches out to a staffing agency, they can usually deliver qualified candidates within 24 to 72 hours.
Extensive industry knowledge:
Another benefit of using a staffing partner is that an employer gains access to the recruiter's insider knowledge of skilled available candidates both active and passive, current industry trends and hurdles, salary ranges, and local market trends.
Looking for the best accounting and finance staffing agency?
PrideStaff Financial has consistently won awards for exceptional client satisfaction. Our highly skilled staffing consultants will support your business needs and find you the right job candidates quickly. Contact us today to learn more.