Is AI a Threat to Accountants?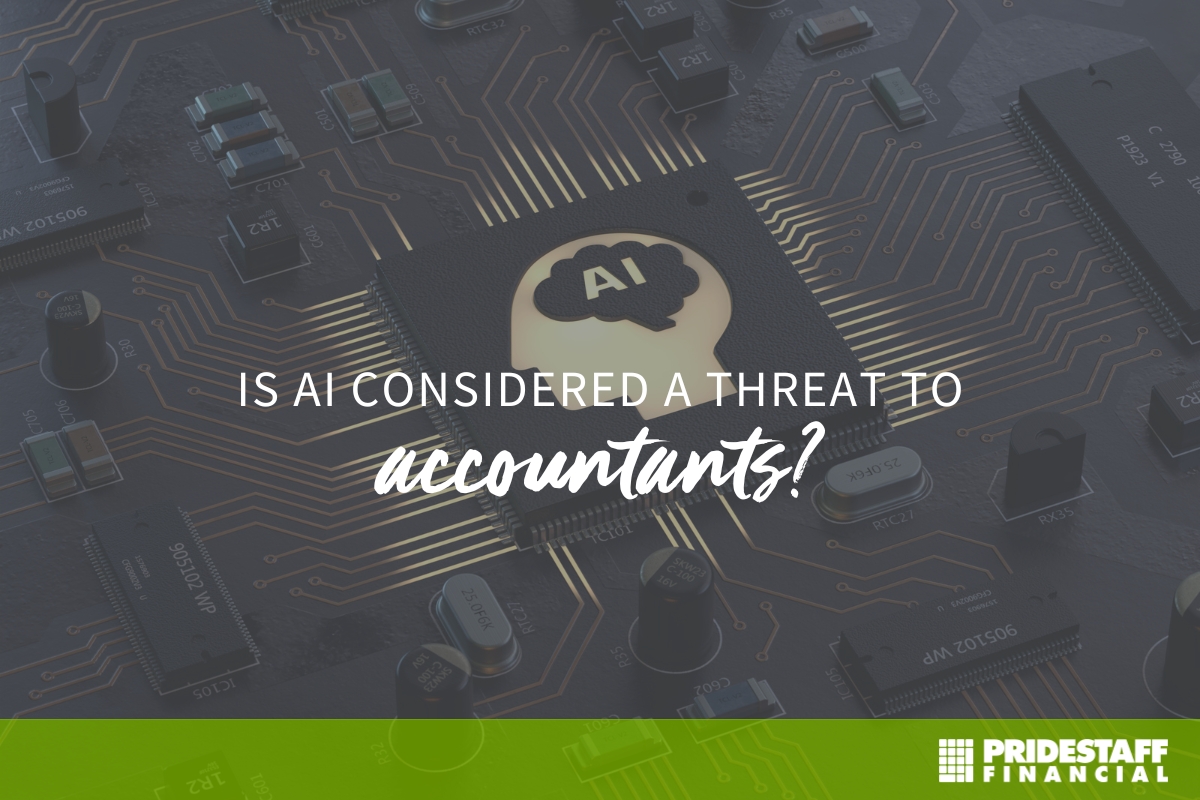 Unlike the Terminator movies, AI (artificial intelligence) is not taking over the world. On the contrary, numerous tech tools and AI resources are making accounting easier, more accurate, and more reliable. For example, combining accounting and AI can help businesses find a balance between human brainpower and modern technology. Here are some ways in which AI can provide greater career opportunities!
AI pushing accountants:
While machines work on data entry and organization, accountants are free to seek out more business endeavors. For example, you can ensure that clients are ready for significant financial transactions, such as initial public offerings, mergers, and acquisitions, business loans, strategic reviews, or restructuring. Often, you have to navigate these transactions in real time. However, AI will help you benchmark, track and improve clients' businesses before a transaction even starts. Thus, helping you advance your career!
It can be your enforcer:
AI can help enforce company policies and reduce the time it takes to uncover noncompliance issues in financial data. For instance, AI can scan employee receipts, credit card transactions, and travel bookings for any purchases made outside company policy. This makes it possible for auditors to assess errors quickly and ensure that employees follow all policies.
AI will create opportunities:
AI will create more value for accountants by forcing them to develop skills such as interpersonal skills and the ability to communicate complex requirements and develop strategies for clients. Accountants should evolve to become business advisers and strategists who help drive long-term business strategy — making sense of complex financial infrastructure and interpreting increasingly fluid tax law. By leaning into AI, it gives you a chance to hone and develop other skill sets needed in today's financial marketplace.
Leverage AI's shortcomings:
AI may be able to process thousands of documents within a few minutes and identify quantitative trends, but AI can't make recommendations based on this information. Accountants equipped with extended knowledge of analytics and AI, alongside an understanding of accountancy practices and knowledge of their organizations, will be able to fill this gap and grow their careers.
Looking for your next accounting career?
PrideStaff Financial has consistently won awards for exceptional candidate job satisfaction. Our highly skilled staffing consultants can help you navigate career opportunities and training. Contact us today to learn more.