How to Handle Wageflation in Accounting and Finance Roles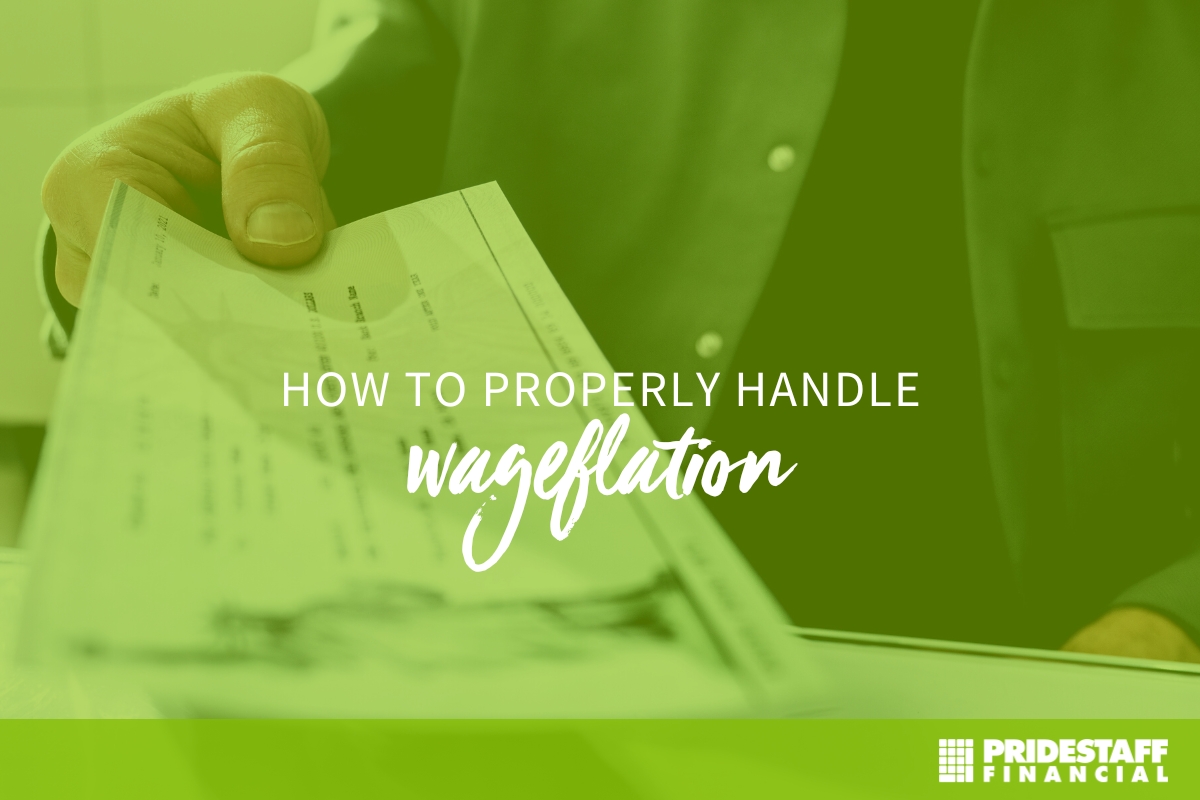 Nearly as fast as AI is competing in the workforce, wages are increasing at a rapid speed. Between the great resignations and the shortage in the workforce, companies have been forced to boost compensation as a means of attracting talent. So, how can your company better handle "wageflation?"
Start by focusing on core staff:
Adjusting compensation for your core staff to ensure it meets expectations is a must. Otherwise, you'll have trouble maintaining a solid permanent team which can harm productivity and damage morale. You need to maintain a foundation of core team members as you balance trying to bring on new staff. Spend time researching wages for all the positions that make up your long-term, permanent team. Ideally, you want to gather insights about what local competitors offer, though you can also use broader, location-based data when necessary. If you discover that your wages are below what's available elsewhere, create a plan for making adjustments.
Think outside the box when it comes to hiring:
Organizations may need extra employees during peak seasons—like tax season, to ensure productivity aligns with demand. Additionally, there may be project-specific skill requirements, reflecting capabilities that companies may not need long-term. In these situations, traditional hiring strategies aren't cost-efficient. When you bring an employee onto your payroll temporarily, you are embracing a range of costs and risks that can harm your bottom line, which isn't ideal during a period of both general inflation and wageflation. Instead, it's best to partner with a staffing firm for these types of hiring needs. By securing temporary workers through a recruitment agency, you can reduce your risks and cost. Realistically, wageflation may remain part of the equation for some time. Working with a recruitment firm will help you avoid some of the hardships while also ensuring you have access to the top talent you need to thrive.
Plan for the unknown:
If the pandemic taught us anything, it's that we can't predict the future. Whether from extreme weather events, COVID variants, persistent supply chain issues, and mounting tensions overseas, many CEOs and business managers will need to continue to track threats to growth while also considering wage increases. It will be up to you to build scenario planning to keep up with rising costs for labor and other expenditures. To counterbalance wageflation, businesses have got to figure out how to adjust pricing, but without creating a worse inflation spiral.
Broaden the definition of compensation:
Companies should take several steps to improve the "employee experience," including offering flexible or hybrid work arrangements, launching learning and development programs, providing top-quality technology, and ensuring a well-being atmosphere. Offering employees a variety of benefits can cost less than the expense of hiring and training employees to fill vacated spots.
Need a workforce partner to help deal with wageflation?
PrideStaff Financial has consistently won awards for exceptional client satisfaction. Our highly skilled staffing consultants will support your business needs and help support you during these periods of wage and inflation adjustments. Contact us today to learn more.