Earning Your CFA—Is it Worth it?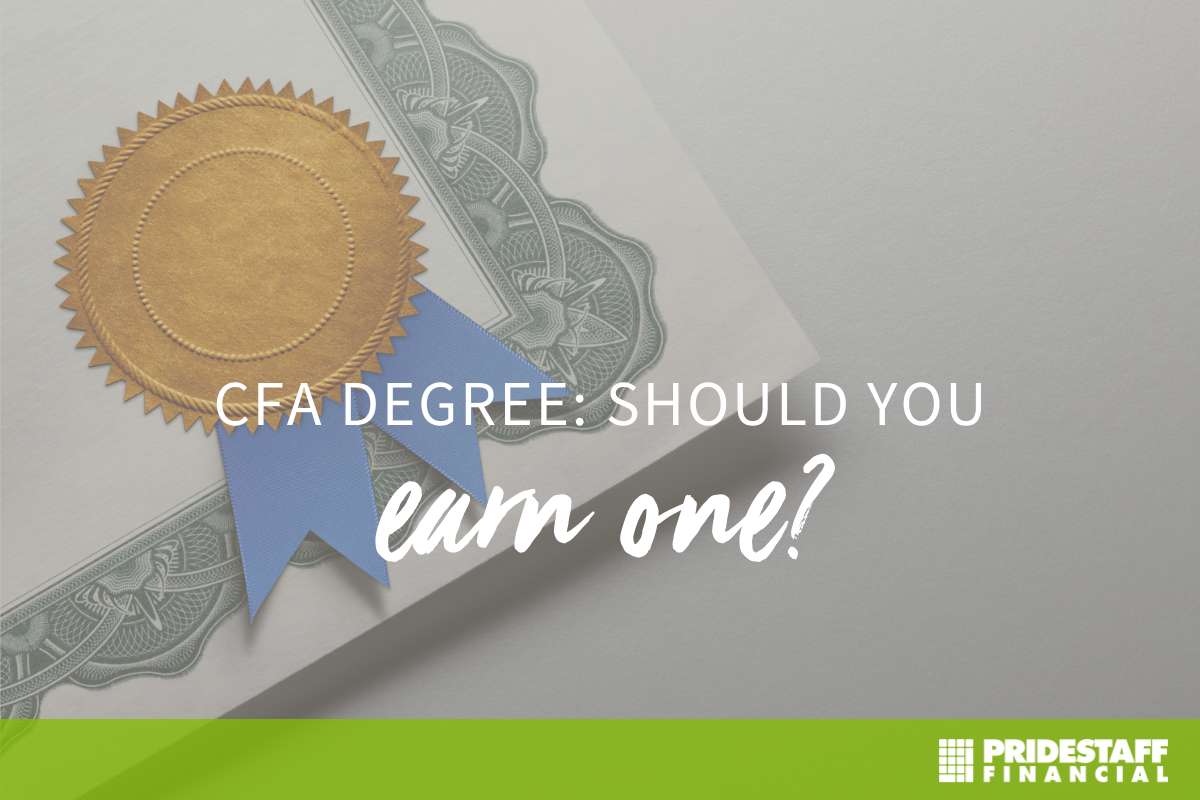 Boosting credentials is one way to expand your skills and improve your chances of landing your dream financial job. However, is obtaining the fairly new CFA worth it?
Chartered Financial Analyst (CFA):
The CFA degree or designation is a very specific investment and finance credential given by the nonprofit CFA Institute. The program focuses on investment skills like investment analysis, portfolio management, and asset allocation. According to the CFA Institute, it bridges industry practice, investment theory, and ethical and professional standards to provide investment analysis and portfolio management skills.
What it takes:
The CFA is popularly known to be a difficult program which involves a laborious series of steps with training in topics of ethics, quantitative methods, economics, corporate finance, financial reporting and analysis, security analysis, and portfolio management. You must also take three extensive exams, four years of "professional work experience" in areas like trading, corporate finance, and economics; membership in the CFA Institute and affiliation with a local chapter, and an agreement to abide by a strict code of ethics and standards of conduct.
Pros and cons:
Getting a CFA will give you extensive knowledge of your field, and impressive credentials on your resume. It also communicates to future employers that you possess a strong level of commitment and dedication to the profession. Achieving the CFA designation shows future employers that you are intrinsically motivated to advance your skills. It may lead to jobs and higher salaries, especially if you are entering a field like investment management or seeking to become an economist or financial adviser or planner. However, the CFA is a major time investment, with a commitment of two to four years. Achieving this designation is fairly expensive at between $3,000-8,500. Consider that there's a one-time enrollment fee along with exam and registration fees, plus the cost of books and study programs. And, if pursuing this while in a career, you may need the approval of your manager as the time commitment may take away from work time. Make sure the CFA is the right fit for you before diving into the program. Look closely at where you want your career to go in the next five years.
While it can boost your career, there are also degree programs like an MBA that may also serve you well depending on the field of finance you are going into.
Looking for a great CFA Job?
PrideStaff Financial has consistently earned Inavero's Best of Staffing Diamond Award for exceptional Talent satisfaction. Our highly skilled staffing consultants can guide you in growing your career or help you transition to a new one. Contact us today to learn more.