Creating a NOPE List—How to Use Past Job Dislikes to Help Select the Perfect Opportunity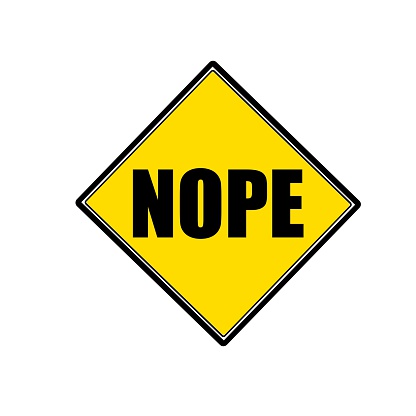 We've all heard the adage "learn from the past, so as not to repeat it." When looking for a new job, use previous jobs to learn from. Use past jobs as a guideline to avoid repeating unwanted cycles. This provides an opportunity to find better experiences in your next position. For example, if work-life balance was a challenge in a past position, look for a job with more flexibility or fewer demands. If you found previous work tedious or mundane, consider a position with more challenges and responsibility. Don't repeat the past—learn from it.
Identify your dislikes:
Make a list of things that haven't worked well for you in the past, or are not working for you currently. For example, if you've previously felt stuck in a cubicle setting without much interaction with staff or clients, make sure the jobs you are looking at don't put you in a position where there is little interaction with others. If you want to travel more, but haven't had the chance, add that to your list. Maybe you've been unhappy with a job where you worked 50+ hour workweeks, with little vacation or incentives; make sure you are looking for jobs that offer more work-life balance. To determine what you want, you must decide what you don't want.
Define your passions:
After creating your NOPE list, it's time to create your YES list. What are you most passionate about? What have others said you are best at? What gets you out of bed in the morning? What type of work motivates you? Ask questions that directly reflect on things you love about work you have done. Build a list of the type of opportunities that would make you happy or fulfilled.
Set an action plan:
Once you've zeroed in on what you are passionate about, it's time to start hunting for opportunities that match your interests. A recruiting firm can help with this. So too will your action plan. List the positions you are interested in. Where can those jobs be found? Don't be opposed to networking, community service and volunteer work to create opportunities. Find out if getting specific certifications are required, or would be helpful to landing the perfect job. Set goals, create a plan, and start sending out those resumes!
PrideStaff Financial is a 5-star diamond award recruiting firm. Our staffing consultants can help you find a job that's right for you. Contact us today to learn more.