These Financial Certifications Will Propel Your Career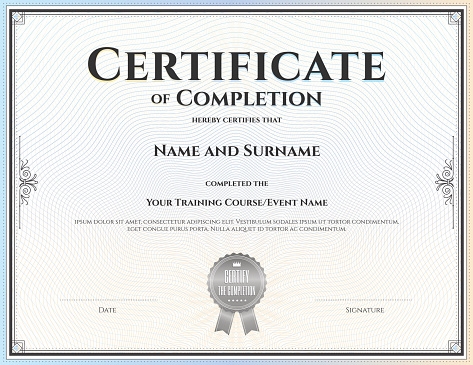 In today's job market, finance certifications have gained importance in securing career opportunities. Finance certifications can give you an edge over the regular opportunities available to many and help you secure a job that compliments your aptitude and interests. PrideStaff Financial breaks down some of the certifications to be mindful of.
Chartered Financial Analyst (CFA).
This certification shows a high aptitude and knowledge in finance. To qualify, you need to pass all three parts of the CFA exam and have 48 months of qualified work experience. The job demand for this type of certification can include investment banking and analysis, economics, mutual funds, consultancy firms and portfolio management. This is a very popular and desirable certification; if you want to set yourself apart, consider getting a CFA.
Certified Public Accountant (CPA).
For a CPA the three important qualifications are earning a four year Accounting Degree, passing the CPA exam and completing required work experience. The CPA can be obtained by CFA-certified professionals who demonstrate high proficiency and knowledge in the field, as well as one year of experience of practicing public accounting. CPA-certified accountants become qualified for audit services in areas such as forensic accounting, tax, compliance and risk management.
Certified Financial Planner (CFP).
A CFP tests your abilities on estate planning, retirement and insurance, employee benefits, investment, tax and risk. The CFP holds unique qualifications due to the fact that not only does the CFP Board of Standards in the United States grant these certifications, but so does the Financial Planning Standards Board (FPSB) in countries outside the U.S. This means that the CFP is recognized internationally and is accepted in about 25 countries worldwide, opening a whole host of job opportunities. This designation is obtained through education, passing the examination and requires 4,000 – 6,000 hours of specific work experience.
Credit Business Associate (CBA).
This is a designation offered by the National Association of Credit Management (NACM). The CBA is a prerequisite to the more advanced designations, Credit Business Fellow (CBF) and Certified Credit Executive (CCE). To obtain this designation, candidates must pass an exam, and successfully complete coursework through independent study or NACM affiliated programs and colleges. These designations are aimed at professionals looking for a career in credit management.
PrideStaff Financial is a 5-star diamond award recruiting firm. Our staffing consultants have their fingers on the pulse of the financial jobs market. Contact us today to find out how we can help you.