Fastest-Growing Finance and Accounting Jobs in 2019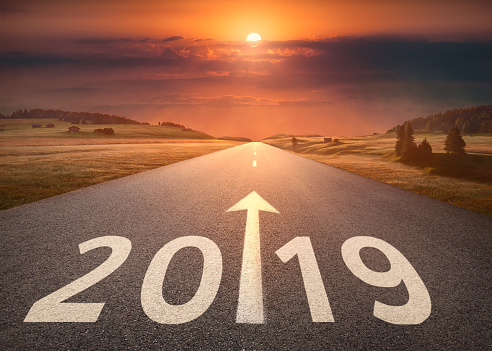 Accounting and finance today is one of the most high-tech, cutting-edge professions out there, making advances in realms ranging from big data analytics to cloud computing to blockchain technology. These jobs are some of the fastest growing in the industry going into 2019.
International Tax Manager
In the era of the internet and e-commerce, there are really no borders anymore. A corporation based in the U.S. may manufacture products in China made from raw materials bought in Africa and specialized components made in Germany. That's why international business is one of the fastest-growing specializations in business education, and why international tax managers are so valuable. You not only must have a thorough understanding of the American market and tax regulations, but also of foreign regulations, cultures, business practices and logistics. International Tax Managers are pivotal in mergers and partnerships between American and foreign businesses. Key responsibilities include: analyze and determine alterations in exchange rates; record profits and losses from variations in exchange; review tax laws and regulations for different countries; and establish strategies and business models to reconcile the regulations of other countries. This is a high-paying job with a median salary of $112,000; however, a master's-level education is required.
Director of Finance
Director of Finance is a fast-growing job track for 2019 based on its room for growth. This position puts candidates on the right path for CFO positions. Responsibilities include: directing financial policies for companies and groups; overseeing all financial functions including accounting, budget, credit, insurance, tax, and treasury; and reporting to top executives on the accomplishments of financial departments. An MBA or M.Acc. degree is required, along with at least eight to ten years of experience. If your interest is in high-paying jobs—this is one, coming in at a median salary of $110,000.
Corporate Controller  
The Controller is the expert manager making sure the work in billing, accounting receivable, budgeting, tax preparation and more gets done. They keep everyone on task with responsibilities that include: preparing taxes for the corporation; direct spending based on the approved budget; managing employees in billing, accounting, and other finance departments; and ensuring compliance with workplace regulations and human resources practices. A bachelor's degree is required, and continuing education credits are looked upon favorably. Starting salaries begin at $90,000 for well-qualified candidates.
Senior Financial Analysts
These jobs are found in every corporation, every niche company, and every industry there is. The demand for skilled analysts is enormous and growing every year. Primary duties are to review the finances of a company and make recommendations for how a company can lower costs and improve its financial situation. Preparing financial forecasts and reviewing reports and white papers are also key roles. A Senior Financial Analyst is a leader in the field, focusing on a company's net gains and expenditures. They must be very diligent, detail-oriented and accurate. A bachelor's degree is required, but a master's degree is common.
PrideStaff Financial has consistently earned Inavero's Best of Staffing Diamond Award for exceptional Talent satisfaction. Our highly skilled staffing consultants can guide you in growing your career or help you transition to a new one. Contact us today to learn more.