The Most in Demand Accounting and Financial Skill Sets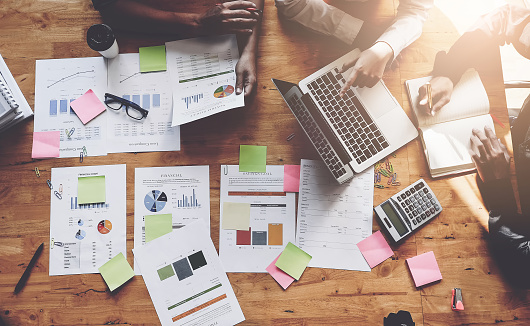 Professionals with in-demand skills will have the best job prospects in any economy.
What accounting and finance skills do today's employers want?
Whether you're looking for a new job or want to climb the ladder with your current employer, here are the most sought-after skills for accounting and finance professionals:
Technology skills.
As technology transforms the way industry accounting and finance work is performed, proficiency in MS Excel and QuickBooks is no longer sufficient for upwardly mobile professionals:
Today's employers seek candidates well versed in smart technologies like cloud-enabled ERP systems and business intelligence software.
Similarly, demand for professionals with big data expertise (i.e., individuals who can identify data trends, perform data mining and operational analyses, and develop statistical models) will heighten in the future.
Finally, as automation takes over more basic accounting and finance functions, skills we currently view as highly specialized and advanced – in areas like blockchain, artificial intelligence and machine learning – will become commonly required.
Business skills.
Jobs in accounting and finance are expanding and becoming increasingly integrated with other business functions. As a result, professionals with solid business skills like strategic thinking, decision-making, negotiation and process improvement will be the best suited to step into higher-level, specialized industry roles.
Soft skills.
As our industry evolves, the following nontechnical skills are becoming increasingly important to career success within accounting and finance:
Exceptional communication skills are in high demand, as accounting and finance roles require individuals to collaborate with other departments and engage with a wide range of stakeholders both within and outside an organization.
Many of the clients we work with are also seeking "adaptable" candidates who can adjust the way they work to effectively manage a variety of situations and tasks.
If you're interested in advancing beyond an entry-level position, look for opportunities to develop your leadership skills. Speak up and share your ideas when appropriate. Ask to spearhead a project or team. Hone your active listening skills. Make time for self-reflection, so you better understand your strengths, weaknesses, motivations and goals.
Looking for a better accounting and finance job?
PrideStaff Financial recruiters will work with you to find an opportunity that provides the challenge, flexibility, advancement potential and compensation you want.