Follow these 5 Essential Tips for Refining Your Candidate Selection Process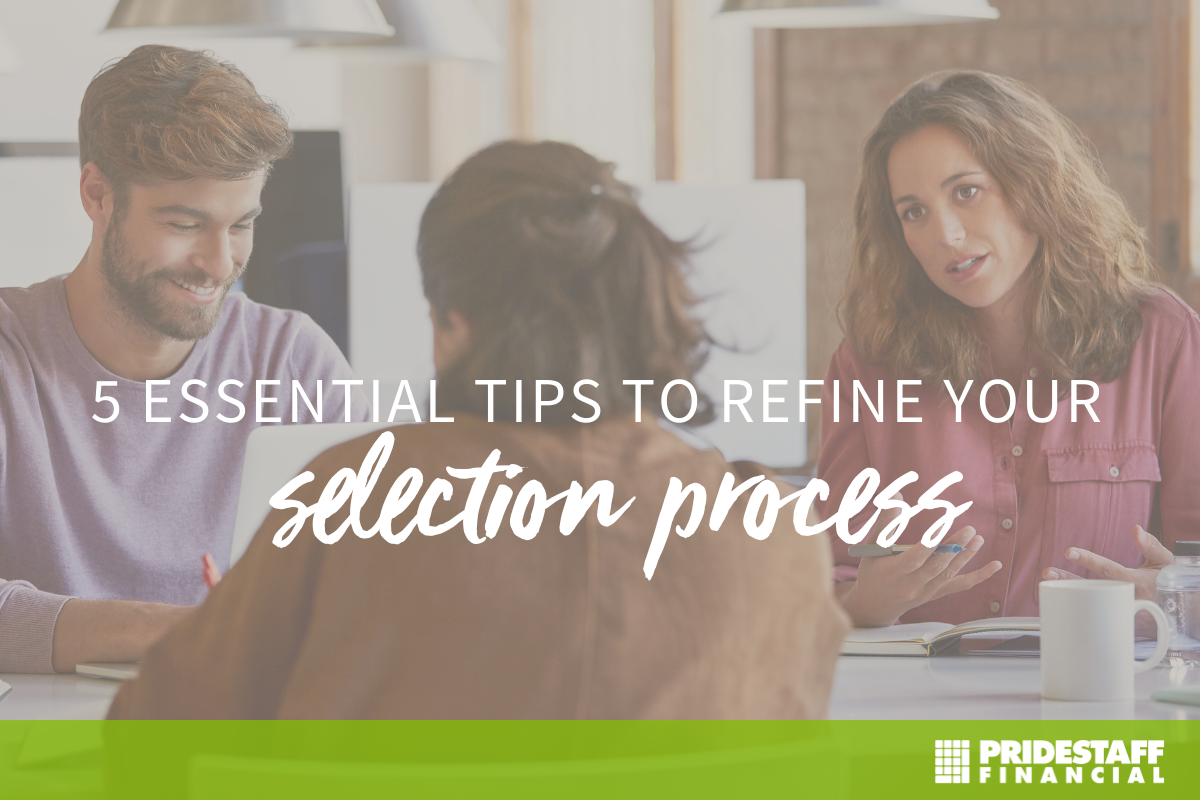 Hiring the right talent is essential to your business, but what does your selection process entail? There is a lot of pressure on human resources to get it right. From recruitment to onboarding, the hiring process has many moving elements. The only thing your company needs is a fresh approach and the following hiring tricks. This post will define what should be considered for every candidate.
1. You have a trick in your back pocket you aren't even aware of
Candidate-focused job postings look good on candidate-focused job boards. If popular career sites haven't helped you find the right candidates, then dive deeper into the talent pool. Along with Facebook job advertisements, LinkedIn is one of the best sources for discovering job seekers that fit your needs. Great opportunities can be discovered during networking events, but an even better offline approach to talent recruitment is employee referrals. Your staff knows all there is to know about your company, goals, culture, team dynamic, and day-to-day operations. Nobody is better equipped for talent recruitment than existing employees.
2. Streamline background checks
Screening is expensive and time-consuming, so why conduct a background check on all applicants? Many companies are streamlining this process by selecting first and then screening only the final candidates. This emphasizes what's truly important. Plus, reversing the order helps you make the final decision faster. It's also important to take stock of which roles don't require certain screening tests; you can save time, energy, and cost by identifying this early on.
3. Focus on personality and values
You can ALWAYS train for skills; you can't train for attitude. By prioritizing work ethics, flexibility, and teamwork over expertise and technical skills, this approach to hiring helps build dynamic teams. Hiring for attitude allows you to access a wider talent group. And candidates who pass the attitude test can make better employees in the long term. They are in the right mindset to learn, develop new skills, and contribute to your company's future.
4. Collect and analyze feedback
A candidate who's just been offered a job at your company would hardly go on record with rating your hiring experience. The candidates who you have turned down, on the other hand, would probably have a lot to say about your employer brand. Use that opportunity to collect and analyze candidate feedback. This will equip you with valuable insight into how applicants perceive your hiring process and tell you what needs to be changed and why. Automation tools can speed up this process as well.
5. Make onboarding better and better
Selection is not the last step in the hiring process. Your employer brand depends on your willingness to help new hires adapt and get used to their day-to-day responsibilities. This part of the process is called onboarding. The most important thing every employer should understand about onboarding is, that it cannot be rushed. Here's the secret–make onboarding a continual practice. And, let candidates know what onboarding looks like before even offering them a job!
Refine Your Process with PrideStaff Financial
PrideStaff Financial has consistently won awards for exceptional client satisfaction. Our highly skilled staffing consultants will support your business needs and find you the right candidates for your company. Contact us