Four Job Search Resolutions for 2016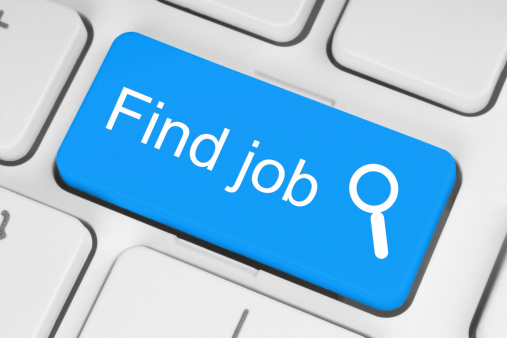 Looking for a job can be stressful. It's even harder when you feel you've exhausted all your options. The latest numbers from the Bureau of Labor and Statistics show an increase in job opportunities for the financial sector going into 2016. Armed with new opportunities, PrideStaff Financial offers some strategies to help you gain momentum in your job search in 2016.
Start digging through those referrals.
According to Jobvite's 2015 Job Seeker National Study, recruiters indicated that roughly 60 percent of their best job candidates were found through referrals. Being proactive in making professional connections and talking to current networks about your career goals will help you open doors to future jobs. Starting in 2016, make it a point to reach out to those you know. Have any of your contacts worked with recruiters? If so, ask them to pass along your resume. You have nothing to lose by proactively opening doors to see what's on the other side.
Link in—if you haven't already.
Just as recruiters are finding strong candidates through referrals, they are also finding them online. More often than not these days, both recruiters and corporate managers are looking to social media sites like LinkedIn to find future job candidates. If you're saying to yourself, "Well I already have an account and it's done me no good," it's time to take a look at why. Many job seekers think that merely having an account will be enough, but the fact of the matter is time needs to be put into your profile the same way it is put into building and updating a resume. Your LinkedIn account is basically a virtual resume, and the more interaction you have with professionals, the more you will get noticed. Add a group, list professional books you read, talk about training or seminars you've attended and what you got out of them. Showing that you are actively involved and reaching out will provide you more opportunities from those seeking candidates. Make sure your profile of jobs is up-to-date and ask for recommendations from those you are connected to. You will quickly see a return on investment if you make updating your professional social media profiles a priority in 2016.
Update your resume.
You may have already updated your resume, but did you know that 40 percent of job candidates don't customize their skill sets to match the jobs they are applying for? State how your skills translate to the position you're applying to and highlight competencies that match those the employer is seeking. Show the prospective employer that you can do the job they need.
Think outside the box.
If you have been searching for a job with no luck, try looking at part-time, freelance or contract work. This solution doesn't have to be a permanent one, but it will open up many more short-term possibilities while filling in any employment "gaps" on your resume. Plus many contract and part-time positions turn into full-time opportunities, and you never know what you may find if you take a path you haven't taken before.
PrideStaff Financial is one of the nation's leading recruiting firms. Our financial staffing consultants will help you find a job that's right for you. Contact us today!