Help to Innovate Not Suffocate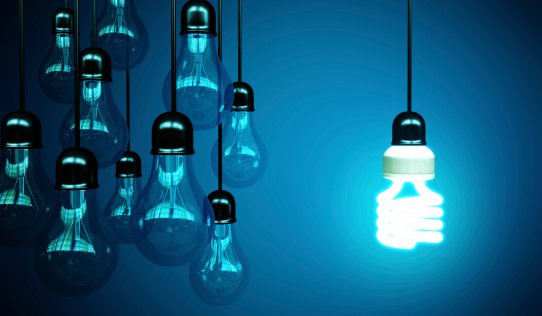 "All mankind is divided into three classes: those that are immovable, those that are movable, and those that move"—Benjamin Franklin
Innovators are movers, doers and risk takers. These key employees are persistent and willing to make mistakes; they are not afraid of failure. They are passionate explorers pursuing endless possibilities. But with this comes compromise, patience, and a willingness to work as a team. Here are three ways to encourage employees to innovate without suffocating them or alienating others.
Strike a balance among your team(s):
Leaders need to recognize which staff members are innovators and which are not. Not all employees are born to be risk takers and creative types. Some are very content doing the job they are told to do, and some are sticklers for rules. In order to get the best outcomes from each team, you need to cultivate an atmosphere of innovation, continuous improvement, and initiative. Help develop and grow commitment from your teams to embrace innovation but allow each employee to apply their strengths to such an atmosphere. Working together and balancing strengths and weaknesses of each employee will allow innovation to bloom.
An idea from an idea:
Innovation comes from ideas—from thinking outside the box. Sometimes an idea is struck but doesn't come to fruition or lead to a strong ROI. But where one idea may fail, another may flourish. Allow ideas to grow from one another and allow your team to find those ideas among the pile that didn't work. Businesses start to fail when work atmosphere's become stagnant and leaders frown upon idea creation. Don't cultivate this type of atmosphere; reward those who continue to come up with ideas no matter where they lead.
Be an accountable leader:
People aren't perfect. In order to keep momentum going and steer innovation in the desired direction, you must teach your employees how to adapt to their work culture, how to play to their individual strengths, and be able to identify your own failures along the way. Ask yourself what is working in fostering innovation among your team(s). What isn't working? What else can be done that hasn't yet been tried?
PrideStaff Financial, one of the nation's leading accounting and finance recruiting firms, understands how crucial fostering a work culture of innovation can be. Contact our consultants today to find out how we can help you strengthen your business.