Hiring Team Players—3 Signs to Look For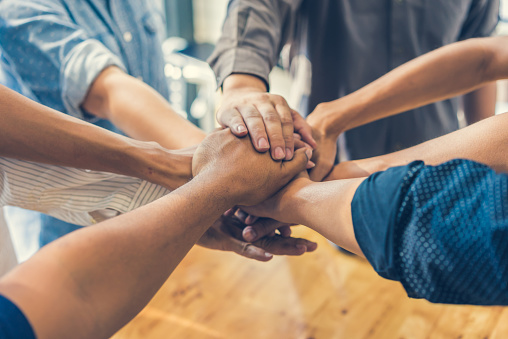 Leading organizations have strong, unified teams. The cost of hiring a non-team player is a loss in productivity, downward pressure on a team's results and ultimately the misery of working with the person hired.
In Patrick Lencioni's "The Five Dysfunctions of a Team," he explains new approaches for attacking the dangerous group behaviors that destroy teamwork and signs of who will be a team player. Here are three signs to look for when hiring team players.
How humble are they?
Individuals who are team players will lack excessive ego or concerns about status or titles. Humble people will easily identify the contributions of others and be slow to seek attention for their own work. These individuals will share credit, regard the teams work over their own and define success collectively rather than individually.
How smart are they?
According to Lencioni, your ideal hire will have common sense about people and how to problem-solve situations. Smart people tend to know what is happening in a group situation and how to deal with others in the most effective way. They have good judgment and intuition around the nuances and "quirks" of group dynamics, and the impact their words and actions can have on others. Come up with scenario questions that will help you flesh out these types of individuals during the interview process.
How hungry are they to help the company and themselves succeed?
These types of individuals are voracious learners and always looking for more to do—more ways to help. They want to take on more responsibility, but also know when they are taking on too much and how to strike a balance. These individuals want the company to succeed because they know if the company does well, they do well. Hungry people almost never have to be pushed by a manager to work harder because they are self-motivated and diligent. They are constantly thinking about the next step and the next opportunity. Frame interview questions around their desire for challenge and opportunity, and see how your candidate responds.
PrideStaff Financial is a 5-star diamond award recruiting firm. Our staffing consultants will help you find the team players you are looking for. Contact us today to learn how we can help your business.