How to be a High-Performing Financial Analyst in Today's Market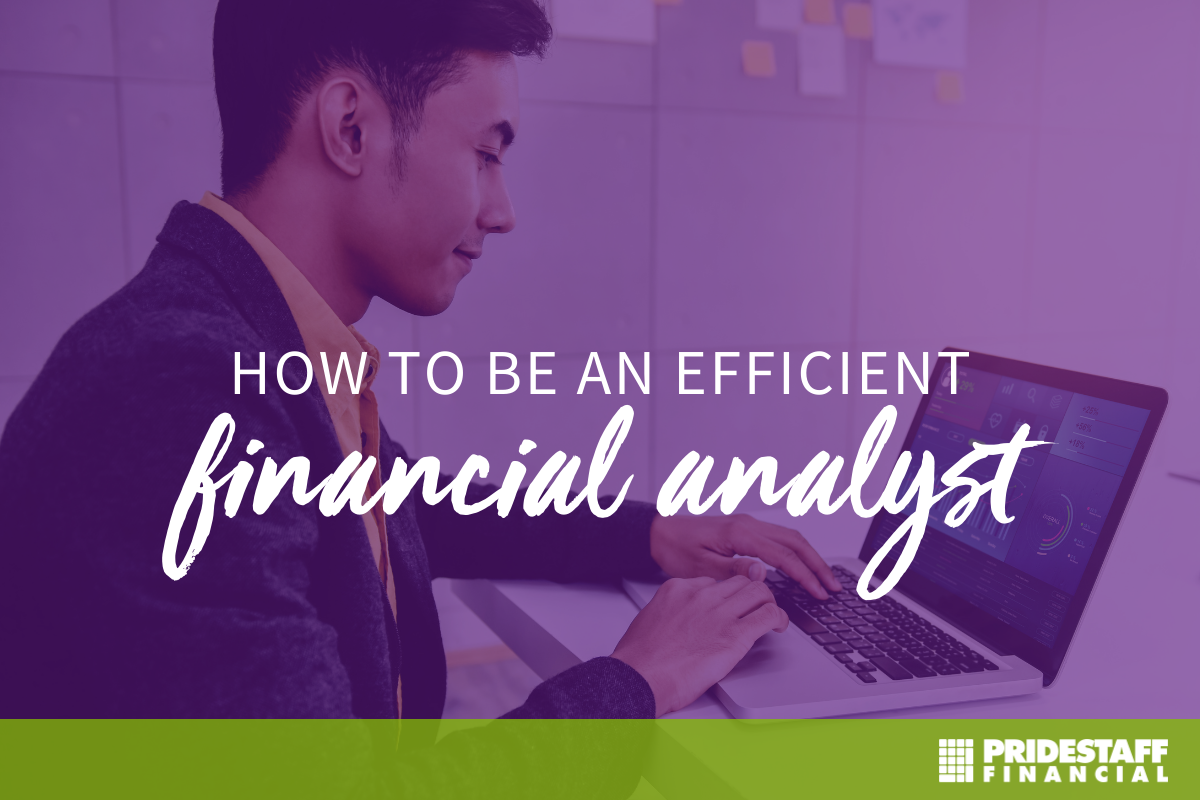 With the way many companies are conducting business these days, the world of finance and the way you interact with colleagues and clients has shifted dramatically.   The skills and technology needed to do so have also changed significantly. It's more than number-crunching these days. Just as information technology changes the way we live and work, financial analyst skills must evolve to meet expectations. Here's how to be a high-performing financial analyst in the current market.
Communication is everything these days:
Communication has always been important, but these days, perfecting how you communicate and also where you communicate is crucial. Effective communication as a financial analyst can mean being direct when sending emails, leaving phone messages, speaking to an investor about important financial information, and utilizing nonverbal communication to navigate professional and working relationships. In the current digital world, perfecting the use of Zoom and other virtual platforms is vital to the success of a financial analyst. It also means being a bit tech-savvy. The last thing you need is a glitch during a financial information report, and suddenly your meeting is virtually dropped or cuts out, and a client is missing key information about their financial reports. It also means communicating more frequently than you may have been used to before. With fewer people in office settings, you can't just quickly "pop by" someone's office anymore (although things are looking more promising to do so soon.) Become more vigilant about sending emails, making check-in calls, and doing virtual meetings to keep that dialogue flowing.
Literacy
No, we don't mean being able to read! Financial literacy is a soft skill that is necessary if you want to be a high-performer. Being able to decipher financial situations, and the knowledge of things like the current investment markets, interest rates among lenders, and other current financial events can help you better perform your duties.
Organizational Skills
With so many employees still working remotely (or working remote part-time), being able to organize records, information, numbers, and financial data of an organization can be a critical skill to have—especially when juggling other things such as family obligations, childcare, virtual learning for kids, or other life events. Devoting space, time, and organization from a home office just as you would if in a physical office building will help you maintain the energy and fortitude you need to succeed!
Leadership
The trend toward a more IT- and analytics-savvy finance function requires a financial analyst to make more frequent, tangible contributions across departments. As such, many corporate management teams rely on their top analytics talent to facilitate and justify decision-making, with the relationship frequently evolving into more of a partnership and collaboration.
Grow Your Career
PrideStaff Financial has consistently won awards for exceptional candidate-job satisfaction. Our highly skilled staffing consultants can help find you the right job or help you grow your career. Contact us today to learn more.