How to Become a Senior Accountant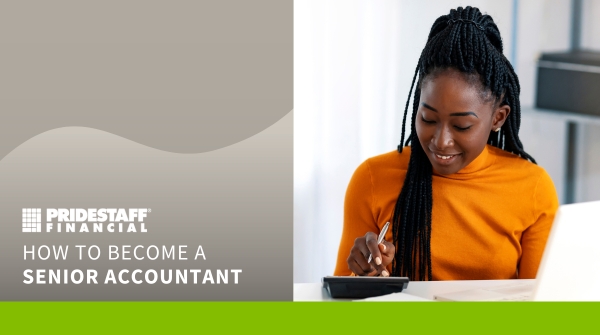 "The future depends on what you do today"—Mahatma Gandhi
It's never a bad idea to work for the job you want. Senior accounting positions have a lot of growth and potential. And if you want to earn more and grow more; you need to work toward that future today!
What is the role?
Senior Accountants take ownership of reporting costs, productivity, margins, and expenditures for companies and organizations. Unlike junior accountants, they generally do not have to perform administrative tasks such as data gathering, balance sheet population, or updating journal entries. Senior Accountants perform complex accounting activities and financial analyses. In some cases, they are the point of contact between junior accountants and accounting managers and directors, serving to enforce and monitor compliance with company-wide accounting policies and procedures.
Education:
Becoming a senior accountant is a stepping stone–it does take experience. You need at least three years' of experience, a bachelor's degree, though a Master's degree is typically required, and it's a good idea to plan to get a CPA license, CFA certification or CMA (Chief Management Accounting) certification.
Earning potential:
Earning potential can vary a lot. Much depends on the experience you bring to the role, any licensing or certifications you have, and the company you are with. Senior accountants can make anywhere from $50,000-$145,000 a year.
PrideStaff Financial has consistently won awards for exceptional candidate job satisfaction. Our highly skilled staffing consultants can provide guidance in helping you navigate your career and guide you into the right career steps. Contact us today to learn more.