How to Land a Great Financial Analyst Job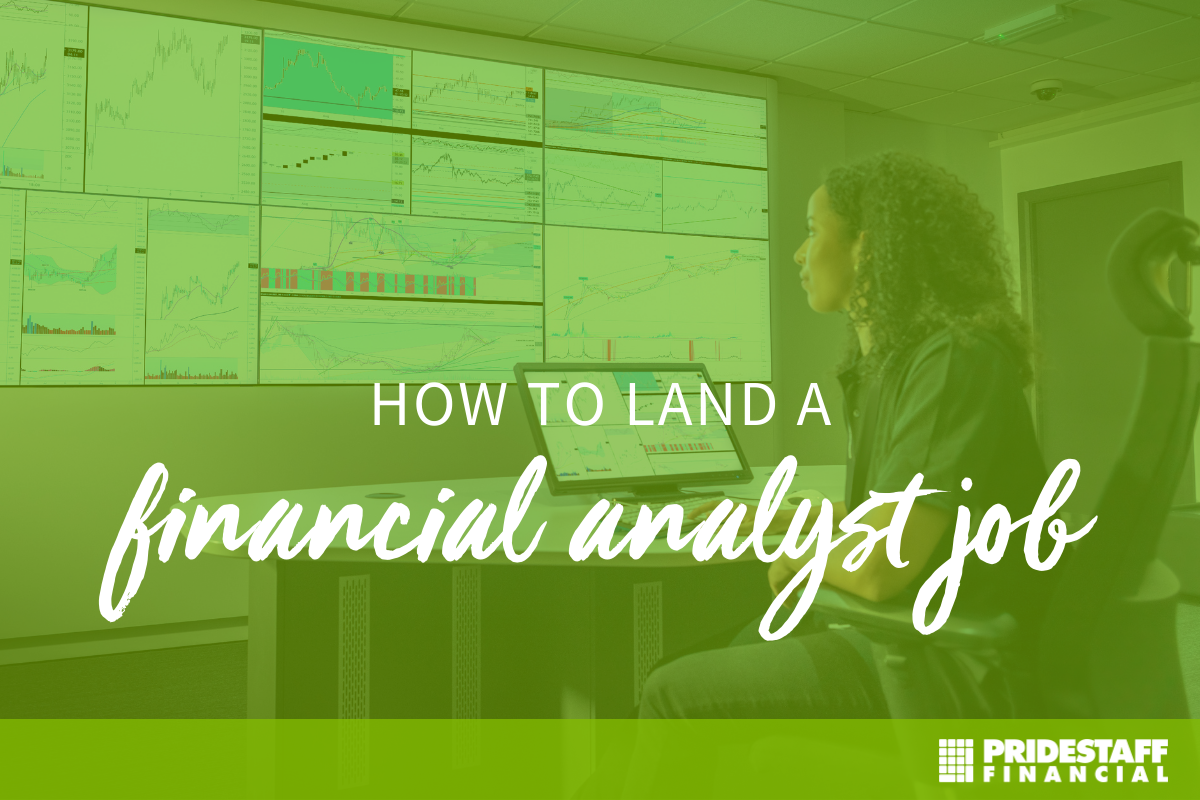 So, you want to land a great financial analyst (FA) job—do you know where to start? Do you know what they do? Do you know what skills are needed? Let's break it down and dig deeper into the life of a financial analyst!
What it is:
A financial analyst is responsible for a wide range of activities including: gathering data; organizing information; analyzing historical results; making forecasts and projections; making recommendations; and generating Excel models, presentations, and reports. Financial analysts guide businesses and individuals in decisions about expending money to attain a profit. They assess the performance of stocks, bonds, and other types of investments.
The roles available as an FA:
Some of the most common types of jobs as a financial analyst include investment banking analyst, equity research, treasury, FP&A (Financial Planner), private equity, and corporate development analyst. FA's work with pension funds, insurance companies, and healthcare organizations, to name but a few.
Top skills needed for the job:
Some of the top skills needed to be an FA are analytical and financial modeling, strategic thinking, problem-solving, great presentation skills, ERP and related technologies, strong leadership and management, critical thinking, financial literacy, experience with cloud-based systems and other AI, strong communication, and team-work skills.
Next steps:
A recent graduate with a bachelor's degree can expect to begin in a junior position under the guidance of a senior analyst. After several years of experience, many junior financial analysts consider returning to graduate school for advanced degrees. While junior analysts are not barred from advancement, continuing progression to positions with greater responsibility is usually required to further advance up the ladder. A master's degree and other certifications (like a CFA) are required to be a senior analyst. The fact of the matter is, now is a great time to be a financial analyst; the hiring of financial analysts is expected to grow by 6% between 2022 and 2030.
Want a great financial analyst (FA) job?
PrideStaff Financial has consistently won awards for exceptional candidate-job satisfaction. Our highly skilled staffing consultants can provide guidance in helping you navigate your career. Contact us today to learn more and search our current finance job openings now!