What the Future of Corporate Accounting Departments Will Look Like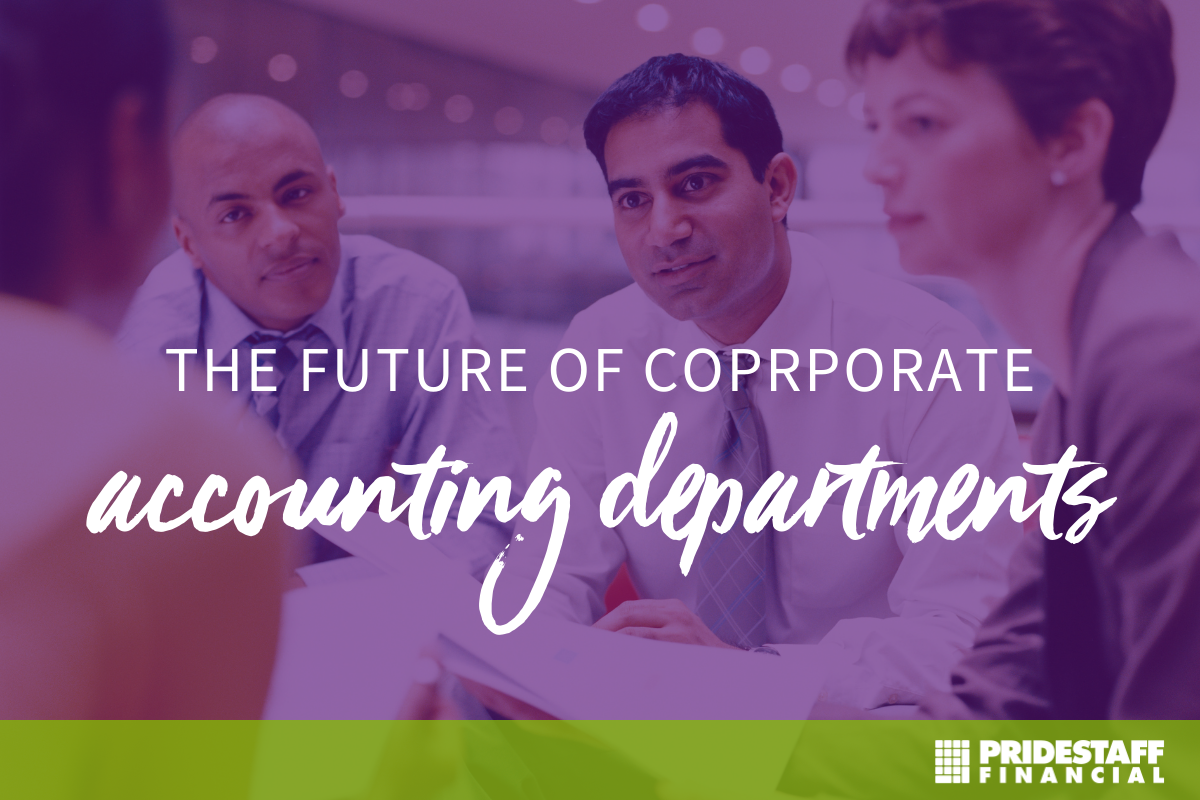 Companies are beginning to reconsider certain aspects of how they do business as they adapt to new accounting rules. According to a recent conference held by the AICPA, two identified major ways the future of corporate finance is changing is Value Partnering and Value Creation. There is also a need to fuel strategic initiatives that will differentiate top accounting teams in 2022.
What is Value Partnering?
Value Partnerships help you optimize operations today, expand new capabilities tomorrow, and advance the level of innovation within your industry. Value Partnerships are enduring, performance-oriented relationships that increase company value to meet both immediate and future goals.
What is Value Creation?
Value Creation is somewhat of a two-step process—understand how your organization creates value and then, maximize it! Start by asking, how do your corporate accounting departments determine value with a very long-term project that may have low probabilities of success against alternative investments? And does your finance team really understand how value is created in your company? Major sources of company value are NOT on the balance sheet or income statement and the risk is more likely to be out of the expertise of the finance and accounting teams. According to the AICPA conference, there seems to be a sense of urgency about how corporate accounting teams can elevate and accelerate work toward value creation and the requisite toolsets and skillsets that will be needed.
What Skillsets Might be Needed in the Future?
To meet the demand for value creation you need to look toward automation, your business leaders having financial acumen, knowing how to deal with intangibles, learning to grow the business, and transforming finance functions.
Shifting the Finance and Accounting Mindset:
The pandemic gave way to a profound mindset shift where accounting is embracing change and automation with a new sense of opportunity. With business models evolving at unprecedented rates—a recent survey found that only 11% of business executives believe their current business models will be economically viable through 2023—agility and scale are top priorities.
Cloud-Based Innovation:
Accounting has been forced to change "the ways thing has always been done," due to the pandemic and more remote working. Teams that embrace the opportunity to innovate position themselves well to manage ongoing disruption and a return to growth. Companies must start or continue navigating multiple remote or hybrid close and audit cycles. And a common theme among those doing it successfully is cloud technologies. Leading platforms are enabling agility and scale in accounting by managing data and processes efficiently from anywhere.
Looking to build an amazing accounting and finance team?  The finance recruiters at PrideStaff Financial can help!
PrideStaff Financial has consistently won awards for exceptional client satisfaction. Our highly skilled staffing consultants will support your business needs and growth! Contact us today to learn more.