How to Create a Fun Culture in a Finance Department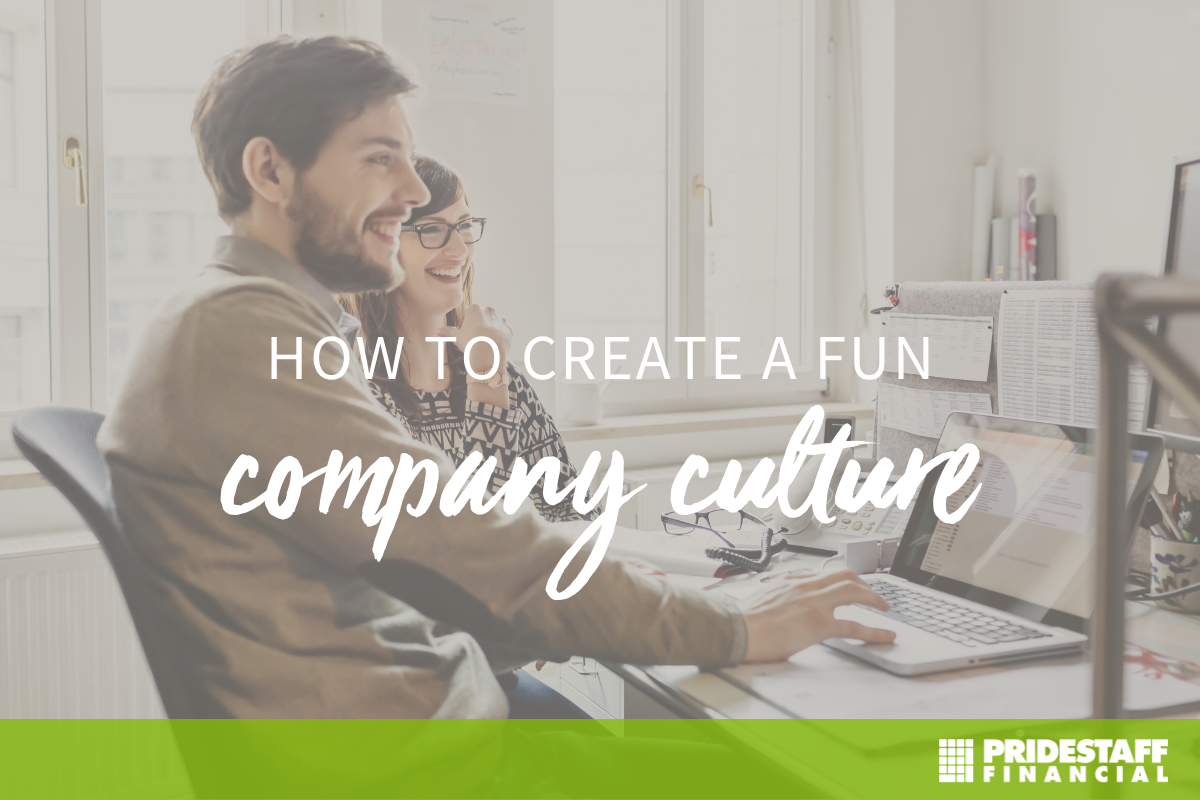 Ask yourself this question—If this wasn't your company, would you want to work here? If you can honestly say no, then you have some work to do to build a fun company culture for your finance teams!
Shout out achievements:
With all the changes going on, financial experts are already overwhelmed. It makes it more vital for you to recognize milestones and achievements. Honoring wins and milestones improves morale by encouraging your departments to recognize and show team members that important events are noticed and praised in the workplace. Give shout-outs on social media accounts for your business or celebrate work anniversaries by giving employees custom pairs of shoes with your office logo or throwing an office lunch for those celebrating milestones together.
It is ok to cut loose:
Making a spoof video may not sound very corporate, but filming one definitely brings teams together—and makes everyone from employees to clients and partners smile! If neurosurgery teams can do it, finance teams can too! Think Pharrell William's Happy song and use your phone to make a fun Friday video.
Give food trucks a go:
Consider bringing in different food trucks on a weekly basis during lunch. Not only does this give staff something fun to look forward to, but it can also build company-wide comradery.
Get out of the office:
Everyone needs an escape now and then. Planning company events gives your finance departments something to look forward to. Do something like sponsoring a local realtor golf tournament, root for the home team at football games, host a food truck party, hit the pavement in charity runs, and of course, consider filming it for occasional spoof videos.
Looking to hire great accounting professionals that fit your culture?
PrideStaff Financial has consistently won awards for exceptional client satisfaction. Our highly skilled staffing consultants will support your business needs and find you the right candidates for your company. Contact us today to learn more.