Top Paying Accounting and Finance Jobs for New Grads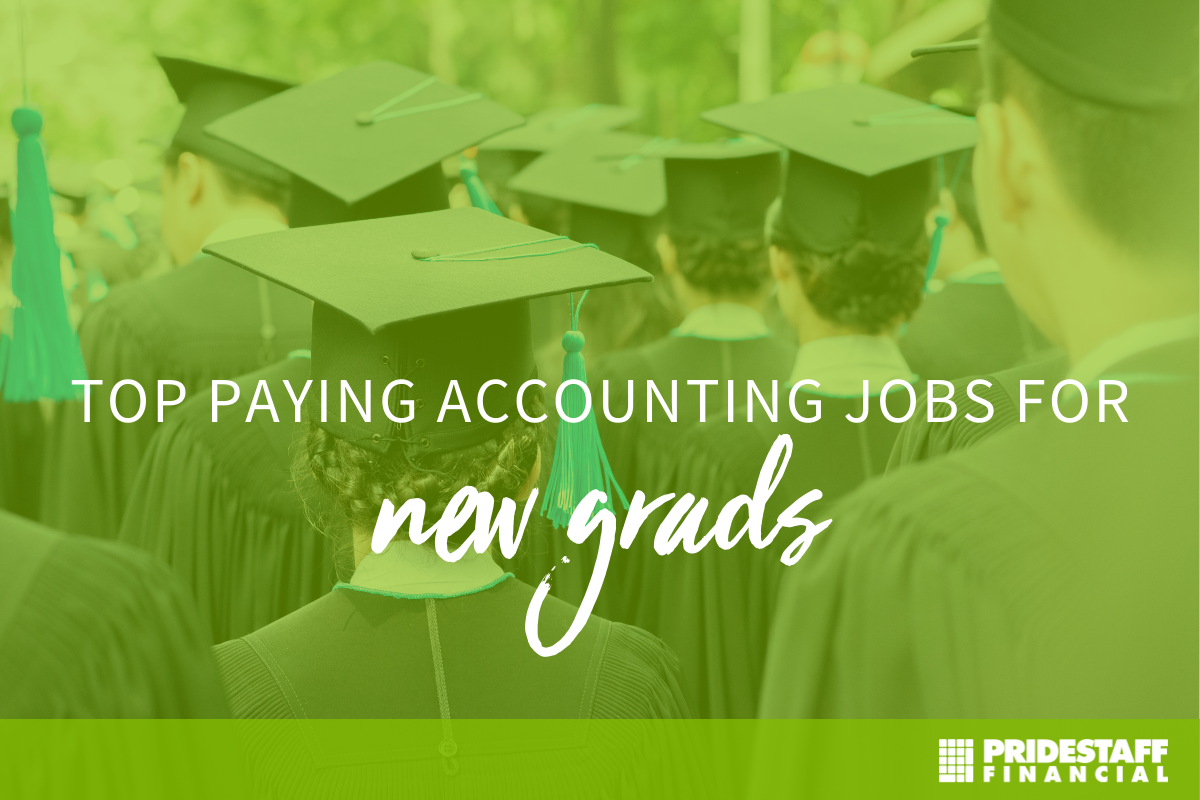 So, you're ready to graduate. Let's take a closer look at highest-paying accounting and finance jobs for new college grads!
Financial Analyst:
Financial analysts provide knowledgeable insight to banks, big companies, and nonprofit organizations regarding their financial investments. To make the most from investment portfolios, it's vital that all aspects of the company are scrutinized and monitored for changes. A senior financial analyst has become almost imperative in this new economic climate; individuals will work with companies and other analysts in order to determine if changes in investments need to be made to make a profit. Senior financial analysts can make roughly $80,310 a year. To get to this level you can start as a junior analyst where there is room to grow! Junior analysts can expect a starting salary of $45,000-$55,000 a year.
Management Analyst:
Sometimes called management consultants, a management analyst's main role is to increase a company's efficiency. Individuals in this role examine a company's problems or ineffective procedures and develop solutions for improvement. A bachelor's in finance is required, but a CMC certification can also make an individual more competitive and job-ready. Starting salaries without the certification can range from $60,000-$72,000 a year.
Loan Officers:
Using a process called underwriting, loan officers evaluate and authorize loan approval for individuals or businesses. This is one job where pay can vary dramatically depending on the division of work—i.e. a commercial loan officer versus a consumer loan officer. Many who become loan officers can earn several thousand more each year from bonuses or commission, however, growth is very low salary-wise, so base salary is slow to grow with the market. $63,300 a year is the starting salary, plus bonuses and commissions.
Accountant:
There is a huge gap right now in the industry, and accountants are needed! With tax policy changes underway and the looming economic downturn, accountants are in high demand. An accountant is responsible for ensuring an individual or company's tax information is accurate and done properly. Accountants are typically busiest during the tax season, and it is typical for individuals in this field to work many overtime hours closer to the April 15 deadline. While it can be a high-stress job, it is also a very rewarding one. Recent industry averages show that this field has a 7% growth rate compared to other areas in the industry. Starting salaries are $73,000 a year on average.
Economic Strategist:
There is a fine line between a strategist and an economist. Economists tend to focus on the broad economy while strategists hone in on the financial markets. Strategist jobs are more likely to be found at banks and money management companies than in academic and government institutions. Many strategists begin their careers as research analysts, focusing on a particular product or industry. This field has a high rate of growth and average salaries range from $73,000-$82,000 a year.
Looking for a great-paying accounting and finance job?
PrideStaff Financial has consistently won awards for exceptional candidate-job satisfaction. Our highly skilled staffing consultants can provide guidance in helping you navigate your career and guide you as you graduate. Contact us today to learn more.