How to Make Your Work Meetings More Productive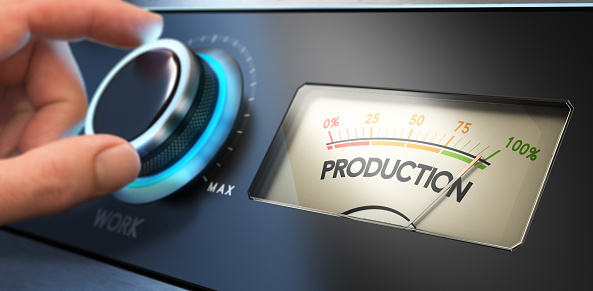 Forty-seven percent of workers say their biggest waste of time at work is attending too many meetings. When done well, meetings can be extremely productive and accomplish a lot in a short amount of time. Here are some secrets of highly productive meetings:
Prepare an agenda:
Agendas should include step-by-step details for the meeting, along with specifying time for questions. Even if a detail seems obvious, include it on the agenda so all attendees are on the same page. Make sure each item on the agenda is clearly described and allotted a time frame. Send the agenda out at least one hour before the meeting, or at the start of the day.
Schedule meetings that involve the whole team:
Don't set up a group meeting for the entire team if it only involves a few key players. Doing so wastes time and takes away from tasks the team could be accomplishing. Also, don't schedule large company meetings that qualify as "team meetings." These types of meetings are more for overarching corporate goals and initiatives. Make sure meetings are structured for your team, or a small sub-set of teams. If you need to speak with certain key team members, set up a meeting for just those individuals.  
Make employees responsible:
If employees don't speak during the meeting, they may zone out. Make sure employees report on their accomplishments for the week, no matter how big or small. This way, each employee is involved and more accountable for their work, and they feel like their voice has been heard.
Allow for grievances or problem solving:
While you don't want the meeting to turn into a complaint session, you do want to allow your team to discuss hurdles or problems they have encountered during a task or goal. Then allow input from the team. This allows employees to feel they are part of the team and part of the larger goals of the company.
Definitive start and stop times:
Every meeting should have a clear start and end time to ensure the meeting doesn't stray from its goals. This allows department heads or team leaders to keep attendees on track and decreases unnecessary chit-chat or long-winded, repetitive discussions.
Ultimately, productive meetings must be well-planned and focused on a goal. By getting the right people on board and promoting timely yet engaging discussions, the productivity of meetings will be greatly improved.
Need help recruiting top accounting and finance talent?
PrideStaff Financial is a 5-Star Diamond Award accounting recruiting firm. Our financial staffing consultants have the expertise your business needs. Contact us today to learn more.