How to Prepare Your Career Path in Accounting and Finance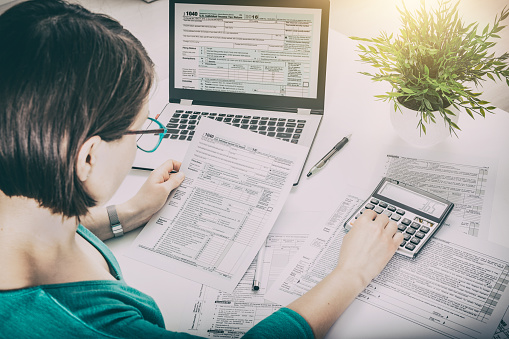 "Find something you're passionate about and keep tremendously interested in it."– Julia Child.
So, you want to go into accounting or finance—that's great! The fields of accounting and finance can be very lucrative and fulfilling; however, the best way to ensure career success is plan, work hard and as Julia Child says, 'keep tremendously interested in it.' Set a five- or ten-year plan and make your accounting and finance career dreams a reality.
Choose your direction:
Both fields may deal with numbers but offer vastly different options for careers. The first step is to decide which field you are more interested in. Make sure to choose a field that best fits your personality, interest and passion. If you are a detail oriented, self-professed math geek who loves crunching numbers and reporting accurate financial information, consider focusing on the accounting field. If you like the idea of managing money, calculating risk, dealing with international financial regulations, and have great verbal and communication skills, a career in finance might be the best fit for you.
Fields within the field:
The next step is to figure out which route you want to take. For example, in accounting, you could become a staff accountant, or if you have your eyes set on climbing the ladder—a senior accountant. You can even become an accounting director (which requires 10 years of practice in the field). In finance, you can go into corporate finance (and become an analyst or senior analyst—which requires at least 4-7 years' experience). You could become a financial reporting supervisor, which deals with the Securities Exchange Commission (SEC) or move into the world of hedge funds. Knowing which direction you want to go within the field will help you figure out what experience you need and how long it will take you to achieve it.
Set up a long-term plan:
Now that you know what you want to do, set up a 10-year plan, laying out what education is a must-have (most career paths need at least a bachelor's degree); what education looks good or gives you extra educational credits, but isn't necessary; how many years in the field you need before moving forward; and what networking or organizations you should get involved with now to make progress along your path.
Get involved outside the scope of your career path:
Once you start out in your invested career path, it's wise to get involved with national organizations that can help you along your journey. For example, in the field of accounting, The Journal of Accountancy (AICPA) offers members discounts on products and services, career resources, conferences and CPE credits (usually with discounts to members), and a CPA marketing toolkit. Another option is the Association for Financial Professionals (which has local chapters) or the American Society of Women Accountants (ASWA). No matter the association, you will benefit from the many opportunities joining an association can provide including, networking, job growth, mentoring opportunities, CPE credits, resources and more. Before joining an organization, determine what you hope to get out of the experience. If you are looking to exchange ideas on an ongoing basis with other advisors in your area, consider a local organization. If, on the other hand, you are looking to compare notes with advisors from around the country, get the latest scoop on software and tech or attend conferences, joining larger associations is the way to go.
PrideStaff Financial has consistently earned Inavero's Best of Staffing Diamond Award for exceptional Talent satisfaction. Our highly skilled staffing consultants can guide you in growing your career or help you transition to a new one. Contact us today to learn more.