I'm Sorry, You're Experienced.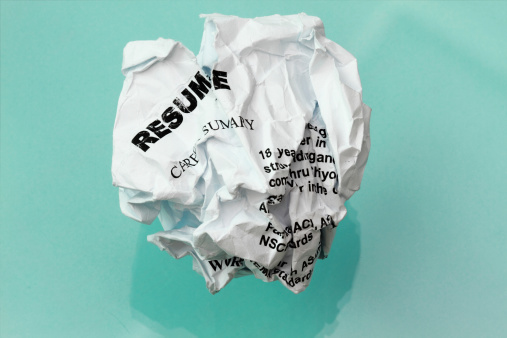 With markets fluctuating and millennials taking jobs right out of college, many companies are finding themselves hesitating when they see a resume chock-full of experience. Why? Well, for starters, employers might feel the applicant could get restless on the job or have trouble taking direction from management. Matching their experience with what a company can afford to pay may also weigh on the minds of many hiring managers. PrideStaff Financial has some tips on why it's not a bad idea to give that "over experienced" resume another glance.
Productivity and training.
Candidates coming into a company with loads of experience can hit the ground running.This means less time training and more time getting right to work. Not only does that increase productivity, you also save money on "training days." A good way to assess whether a candidate can jump right in is to ask experienced candidates (during the interview) about the skills they have the most confidence in, where they'd like to improve and where they feel they could help the company improve.
If you're looking for a leader, you may have just found one!
Candidates with a lot of experience usually have great leadership capabilities. If a candidate is willing to work in a position for which they might be overqualified, imagine what they would be capable of in a management position. If your company is one that promotes from within, let the candidate know you recognize their experience as a key part of any future leadership roles they might be right for.
Don't overlook other qualities because of over experience.
You've found a candidate that not only has excelled at every job they've ever done, but puts in the time and has years of experience and training under their belt. You might be thinking, "I can't afford to take on a candidate of this caliber right now." Think again. What other qualities does that candidate possess? Are they high energy? Passionate? Do they have a great attitude? If a candidate shows you they are excited at the possibility of working for you, that positive outlook and energy can spread throughout the workplace, helping create an environment in which everyone looks forward to working. This not only increases productivity, it reduces turnover and decreases sick days. You'd be surprised at what a passionate and energetic candidate with lots of experience can do for a company.
PrideStaff Financial can help you make smart and productive recruiting decisions for your company. Contact our financial consultants today and find out how we can help your company.