Low-Cost Ways to Show You Care This Holiday Season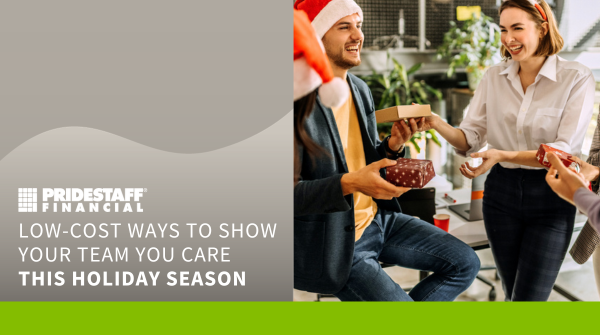 These days, work/life balance means everything. So, go that extra mile and extend your staff's holiday time off. You will be surprised at how refreshed and ready-to-work staff are when they have some extra time with family.
Decorate:
Make the office setting more festive during the holidays. You can decorate the break room, conference room, main reception area, or allow staff to decorate their cubicles and offices. Get staff involved by asking them to bring in a favorite decoration for a common area.
Hold an office potluck:
Nothing says I care more than food! Designate a conference or break room for the festivities and ask everyone to bring a dish to pass. Allow holiday music to play, post flyers around the office to remind everyone where the potluck is being held, and get people involved in putting it together.
Get creative:
Pick a Friday in December and allow your employees to bring their "kids to workday." Turn the break room into a festive place for the kids to hang out. Have kid-friendly movies playing, and have snacks and food in the break room. Designate some "craft stations" for kids to make holiday craft projects while also allowing the parents to get involved during "breaks" in their day.
Are you still searching for talented financial professionals?
PrideStaff Financial has consistently won awards for exceptional client satisfaction. Our highly skilled staffing consultants can help your business thrive. Contact us today to learn more.