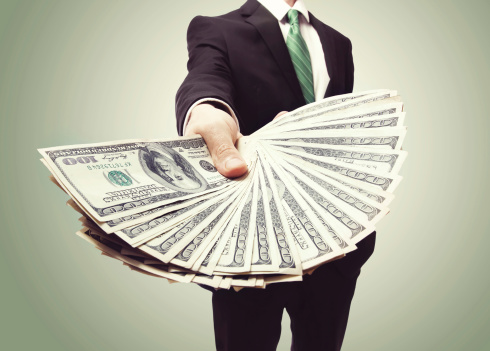 There's nothing worse than feeling like you're worth more than you're being paid for. This is why asking for a raise can be a tricky situation; your salary is directly tied to your worth and skill set, so emotions can run high when negotiating the sticky topic of finances with your employer. After all, 'talking money' can be uncomfortable for even the most seasoned individuals, so it's perfectly normal to be stressed about this encounter.
Luckily, PrideStaff Financial has compiled a list of tips that will make asking for a raise as easy as pie:
Confer With a Trusted Source
Before making any sort of big request, it's always important to seek advice from a mentor or a peer. Recruiters are often a good source of knowledge since they are fully aware of what individuals with similar skill sets are worth. The more discussions you have with seasoned individuals, the more confident you will be that your request for a raise is valid and sound.
Sell Yourself
Naturally, your employer knows your skill set and what you're capable of, so it's up to you to dig deep and really assess what it is about your work that makes you stand out from the crowd. Ask yourself, what have you done for the company in the past? How will your work impact the future? This meeting has been called because you have something to say; make sure you have a complete case laid out so everything is on the table. Compile a 'brag sheet' in which all of your accomplishments are plainly laid out, and don't forget to include soft skills or co-worker testimonials.
Don't Shoot for the Middle
This is negotiating 101. Once you find a general range of what you should be earning, shoot for the higher end of that range. The worst your employer can say is no; then the discussion can naturally unfold from there.
Be Positive, But Firm
Remember, this is a discussion, not a battle. It is important to be polite and flexible, but at the same time assured and confident in the information you are presenting to your boss. A scowl or aggressive attitude is not going to generate a feeling of amicable discussion and will likely result in your employer being forced to turn you down. This is also not the time to discuss complaints or focus on the negative, like bringing up how you always stay late, or how you always pick up everyone else's slack.
Even If It's A "No," It's Not Over
If after you've laid everything out on the table, your boss still turns down your request for a raise, bring up benefits. It's possible that while your employer may not be willing to dish out more money, he may be willing to allow you more vacation time or paid sick days. The point is you never know until you try.
Above all, remain calm and remember that asking for a raise is an uncomfortable situation for everyone, so come prepared and bring your best attitude!
Looking for a position with great opportunity?
If you're currently searching for a job that offers great pay and opportunity, contact PrideStaff Financial. We offer accounting and finance jobs at some of the country's top companies. Search our available accounting and finance jobs now.