Why a Recent College Grad Could Be Your Best Employee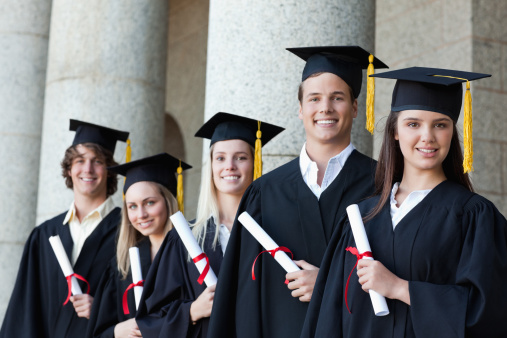 Hiring college graduates can be a daunting and nerve-wracking endeavor. They may not possess the experience a company needs, they may not fully understand office culture and dynamics, and they may not be around for the "long haul." However, hiring college graduates could be the best thing you do for your company. Here are some reasons why your company could benefit from hiring a new college grad.
They are innovators.
New graduates are in tune with the latest trends and best practices needed to bring fresh ideas to a workplace. They are apt to understand social media in a way that generations before them do not. After all, this is where innovation stems from. Their comfort level with social media and technology is a huge asset to any company, and they can help drive company messaging and marketing efforts just by being able to navigate this new wave of social media. New graduates are eager to put their best foot forward and want to impress a new boss by bringing fresh ideas to the table often.
Being inexperienced might be to your advantage.
The new wave of college students think outside the box. They are creative and have not had other company principals ingrained into their daily work routine. Not having come from an organization that did things a certain way, there's no need for them to unlearn old habits. These new hires are ready to be molded to fit your company's way of doing things, which can be a huge advantage.
College grads are ambitious.
With any new job, an employee is ready to impress. They want to hit the ground running. This is just as true for college graduates, if not more so. Knowing they lack the experience of more qualified individuals, they'll want to show the company it made the right choice in hiring them. Plus college grads know full well that gaining experience, having great rapport with teammates, and building new skill sets is invaluable in today's industry.
College graduates in today's economy bring new skills and new training to the table for a company. They are learning new facets of today's industry that graduates from ten years ago didn't have. College graduates can be an extremely invaluable asset to any company and are worth investing in.
PrideStaff Financial is a 5-star diamond award recruiting firm. Our staffing consultants can offer the guidance and expertise you need to navigate hiring new college graduates. Contact us today to learn more.