Securing Top Financial Talent Despite a Candidate Shortage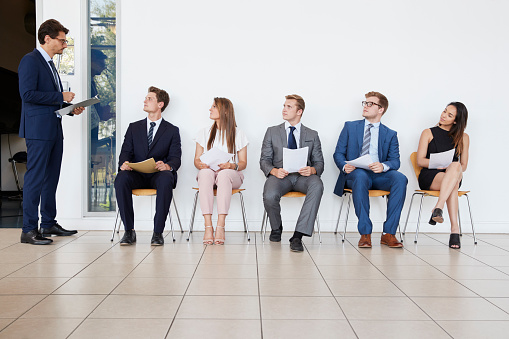 With the unemployment rate for college-educated workers at its lowest ever (around 2 percent), employers are finding it difficult to recruit top talent in many professional occupations—this includes the financial sector. Now is the time for executives to change up their hiring strategies. Here are a few tips to help you secure the best possible financial candidates.
Re–evaluate your hiring strategies
With the pool of candidates in short supply, it may be time for you to start looking at how and for what positions you are willing to hire candidates for. Identify must-have attributes and skills that can be taught on the job. Develop a strong onboarding program to help new employees learn your company's systems and processes quickly. Consider hiring new graduates for positions that weren't available to them. Thinking outside the box when it comes to how and why you hire will open the door to more options.
Recruit more actively
Gone are the days when you can advertise a job opening and wait for highly talented candidates to come pouring in. You now have to be more active in keeping your eyes and ears open to the networks of candidates out there. Attend more networking events, register to attend more events and job fairs. No matter what type of event it is, be ready to describe your company's exciting job opportunities. Utilize LinkedIn to search for candidates with intriguing profiles and actively poach candidates you think are looking to make a move.
Rely on current employees for referrals
Who better to have a finger on the pulse of current job seekers than your employees with friends looking for work! Ask your employees if they know people who would be good additions to the team, as your staff understand best the work culture and what would be considered a "good fit." Implementing an employee referral program can be a powerful recruiting tool. It's also a great way to engage current employees and keep your finger on the pulse of their satisfaction. Offer a bonus or reward system for the program.
Work with a recruiting firm
Take advantage of a recruiting firm to help you find top candidates you may not have found on your own. A top recruiting firm can handle other aspects of the hiring process such as posting job openings, interviewing applicants, checking references, extending offers and negotiating compensation. They get to know your company culture to understand what candidates will be the best fit for your company, and they can those hard-to-find candidates out there.
PrideStaff Financial has consistently earned Inavero's Best of Staffing Diamond Award for exceptional client satisfaction. Our highly skilled staffing consultants can assist you with your hiring needs. Contact us today to learn more.