Top Professional Accounting and Financial Conferences to Attend in 2018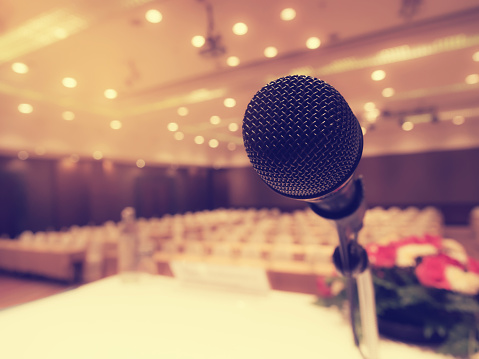 "Education is what remains after one has forgotten what one has learned in school." Albert Einstein
Someone once said, "I don't want to become obsolete. I feel the industry is changing all the time and I am out of touch." The only way to stay up to date is to stay involved with the industry. No matter your area of expertise, the accounting and finance professions always offer robust and lifelong learning opportunities. Here are some conferences you should take advantage of in 2018.
FP&A Innovation Summits 2018:
Taking place in Boston, MA September 12-13, this summit offers great opportunities to driver-based modeling, financial leadership, rolling forecast implementation, reducing financial reporting, and access to online presentations. The FP&A Innovation Summits bring together the largest gathering of finance executives leading FP&A initiatives. Learn more at https://theinnovationenterprise.com/summits/fp-a-innovation-summit-boston-18.
CFO Rising Summits 2018:
Taking place in sunny San Francisco, October 18-19, this conference discusses the role of the modern CFO, maximizing growth, finance technology and innovation, financial leadership and culture, forecasting in fluctuating markets and financial risk, challenges and opportunities. Speakers include representatives from Bose, Heineken, L'Oreal and many more. Learn more at https://theinnovationenterprise.com/summits/cfo-rising-west-summit-san-francisco-2018.
Chicago Financial Institutions Conference 2018:
The Financial Institutions Conference will bring together researchers from around the world to foster a dialogue on issues in the financial services industry. This will offer a unique opportunity to connect theory and practice in the world of finance, including community banking, relationship lending and small business finance; competitive issues and corporate governance in banking; and risk measurement and management. The conference is taking place in Chicago April 5-6. Learn more at https://www.eventbrite.com/e/chicago-financial-institutions-conference-2018-registration-36778277819.
APP2P Conference and Expo 2018:
With two different dates to choose from, May 20-22 in Disney Orlando, Florida, or November 12-14 in Las Vegas, the conference site claims a high return on investment! The largest, most comprehensive event dedicated to accounts payable brings together experienced practitioners and innovative strategists to provide an in-depth four-day AP learning experience. Get proven best practices and tested solutions to the toughest challenges in AP today. This conference will focus on customizing your conference experience; obtaining certifications; enhancing strategies and discovering solutions; finding the right tools; and networking with peers. 
FINRA Annual Conference:
Taking place in D.C. May 21-23, this conference is a great way to stay current with rules and regulations in settings designed to promote timely learning and sharing with peers, regulators and other financial services professionals. FINRA conferences and educational events are ideal for compliance and legal professionals, supervisors, branch and main office staff, IT and operations professionals, and others in the financial services industry. Learn more at http://www.finra.org/industry/2018-finra-annual-conference#location.
PrideStaff Financial has consistently earned Inavero's Best of Staffing Diamond Award for exceptional talent satisfaction. Our highly skilled staffing consultants can guide you in growing your career or help you transition to a new one. Contact us today to learn more.