How to Reward Your Team After Tax Season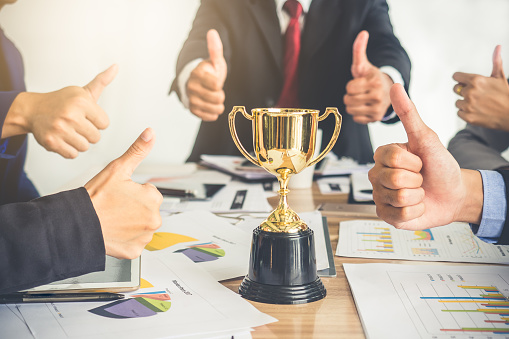 While for many tax season doesn't ever end, there are peaks and valleys. After the deadline, most employees are looking to relieve the strain and enjoy the summer weather while they can. It's a good idea to offer various rewards to your teams after tax season, allowing employees to let loose a bit. Here are some suggestions.
Give your team the power.
The power of choice is an amazing and rewarding thing. It can show how much you have confidence, trust and value your employees. It also prioritizes the employees after a very long and arduous tax season. After-tax season, give all staff the option of taking a half-day on Fridays. Offer online movie watch parties, accompanied by popcorn, candy, drinks and other snacks. Play movies throughout the day where staff and managers can wonder in during a movie of their choosing. Use sign-up sheets in the halls for different activity options, for example, a golf outing one Friday, volunteer day at a charity you support, biking event or outing, go-carting or allow teams to come up with their own team-oriented afternoon activity.
Reward creatively.
As tax season is winding down (for most companies anyway), it is met with jubilation, a sigh of relief and oftentimes a happy hour! Show your staff how grateful you are by giving an appreciation party or evening social where fun is the focus. As a manager or leader in your company, it's up to you to pave the way for staff "reward." It's important for employees to feel sincerely appreciated, especially when most have been putting in long hours and weekends, in many cases sacrificing family time and vacations to meet tax deadlines.
Get creative and utilize the location you live in. If there is a food festival coming up, buy tickets for your office or allow them the day to go. Pampering is a sure win—while many women enjoy a spa day, you'd be surprised how many men enjoy it too! Take advantage of nice weather and have a summer outing where employees can enjoy yoga, massages and lunch, followed by an afternoon of games and prizes; these kinds of rewards are always a popular, and a terrific way to unwind for both employees and managers.
Work-from-home options.
Working from home certain days during the week after tax season is a great reward, especially to those balancing work/life with families to take care of. Giving this kind of flexibility allows your staff to still be productive and meet work expectations, but from the comfort of home where they can balance other non-work duties. It also helps for those who have to pick up children from daycare or rely on a spouse to be home "early." It shows the level of trust and confidence you have in them—and for the millennials in your company, a work-from-home option goes a long way in ensuring they will stick around for a while.
PrideStaff Financial has consistently earned Inavero's Best of Staffing Diamond Award for exceptional client satisfaction. Our highly skilled staffing consultants can assist you with your hiring needs. Contact us today to learn more.