Should I Rehire Retired Employees?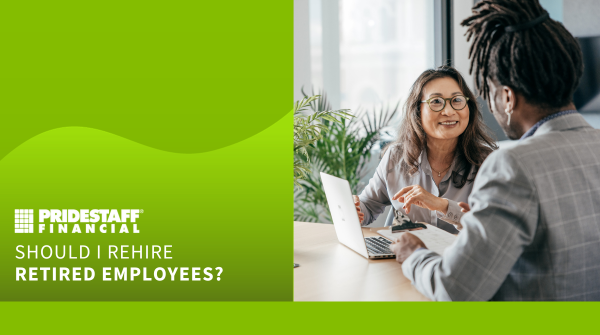 Is the "Great Un-Retirement" coming? Are you struggling with big gaps in knowledge as senior employees retire? An essential part of operating a successful business is hiring workers who can advance the business's goals. Companies often focus on hiring young workers and recent graduates who can learn and grow with the company. However, rehiring retired employees who wish to come back into the workforce can offer several notable benefits.
They can mentor out of the gate:
An advantage of rehiring retired workers who wish to come back to work is that they can serve as mentors to help younger workers. Young professionals at or near the entry-level are often still developing the skills and knowledge they need to be successful in their fields. A highly experienced worker can be an invaluable source of knowledge to support and train others.
Re-engaging retired employees could decrease turnover:
Younger workers often have the goal of advancing in their careers by securing raises, promotions, better job benefits, or other companies. If workers share the ambition to rise in a company or look elsewhere to climb the ladder, it can cause tension and may affect teamwork. People who want to start new careers may be more interested in staying engaged with work than climbing the corporate ladder and butting heads with other workers.
They already know how your company operates:
They are already familiar with company culture and have a relationship with colleagues. They also know how systems and processes work. You wouldn't have to spend time getting a new employee adjusted.
The big how-to:
The best way to re-engage retired employees is to start by letting them know you would be open to them coming back in the future. Connect on LinkedIn and stay engaged. Post exciting company updates on your social media and reach out once or twice a year to see how things are going.
If you want guidance to fill those skills gaps, we can help!
PrideStaff Financial has consistently won awards for exceptional client satisfaction. Our highly skilled staffing consultants can help you find the right candidates or re-engage with previous ones. Contact us today to learn more.