The 4 Skills that Make You a More Marketable CPA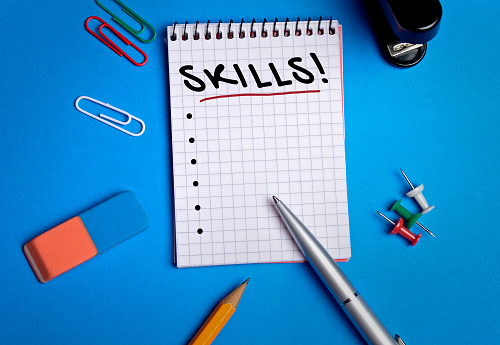 It has been said before but is worth repeating—accounting jobs are more than number crunching in today's marketplace. Financial companies are evolving, so in order to help companies reach their business goals, your qualifications and skills need to be up-to-date. Here are four skills you should re-familiarize yourself with before heading to your next job interview.
Communication skills:
CPA professionals are collaborating more than ever across departments, networking groups and C Suites, and successful candidates will display stronger "soft skills" than weaker candidates; particularly with regard to verbal and written communication. Businesses expect accounting teams to be able to explain complex topics in a way that anyone can understand, including clients/customers, laymen, or your administrative staff.
Analytical and technical skills:
Companies today have more sophisticated information technology (IT) and analytical tools. They are relying on candidates coming into their business to be able to use these tools efficiently. Many jobs in this field require advanced Excel skills, and CPAs who have experience with enterprise resource planning (ERP) systems will find themselves in demand—according to the American Institute of Certified Public Accountants (AICPA). In addition, many companies use cloud computing solutions, and they need people who can store and retrieve financial data in the cloud. This practice, however, brings up security concerns; the most valued CPA staff will have a proven ability to work with IT on these issues and understand and translate what they are working on.
Understand the inner workings of the business and its goals:
Companies are actively seeking candidates with a broader view of the business functions. Extraordinary amounts of data are available to companies now, and finance and accounting teams are being asked to analyze and use the data to help executives make strategic recommendations about managing costs, workflow and workforce. Having a high degree of business acumen and how to utilize it in any job setting will take you far when it comes time to interview.
The revolving door of regulations:
Regulations in finance and accounting are being updated or changed all the time. With new problems occurring in the world such as international fraud, tax evasion, new state mandates, virtual currency, etc., the AICPA and the Internal Revenue Service, among other financial organizations, make sure that CPA candidates understand the latest changes and regulations. The basic fundamental "reg's" include ethics and professional responsibility, business law, federal tax procedures and accounting issues, federal taxation of property transactions, and individuals, and entities.
PrideStaff Financial understands what it takes to help you find a job and meet your career goals. Contact our financial recruiters today to find out how we can help you.