The Do's and Don'ts of Having a Difficult Conversation With an Employee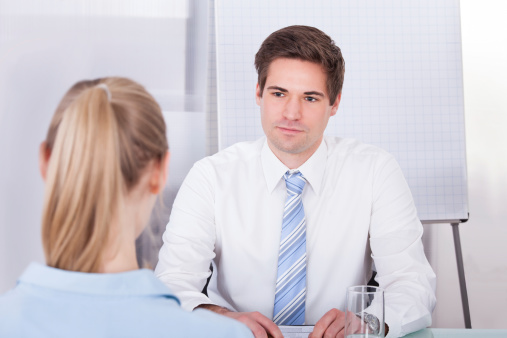 Performance and other touchy subjects can be difficult to talk about with an employee, but being clear and concise can go a long way. Remember, this situation is uncomfortable for both of you! Here are some tips that may help.
Take a positive step, not a negative one.
The first mistake many managers make when having a difficult conversation with an employee is assuming the conversation is going to be difficult. Ask yourself, "How do I want this individual to feel? What should be their takeaway?" If you're delivering a poor performance review, but you still want to retain the employee, they should leave the conversation feeling hopeful and have a set of goals to achieve. Having a conversation with tone and emotion in mind will help the conversation go much smoother.
Deal with it early.
Avoiding a conversation with an employee is not going to help the situation and will make the conversation much harder when you finally have it. By confronting a situation early, you are showing that employee respect. Remember, the employee may be suffering or struggling with some difficulties at work, and it will clearly affect their performance. By avoiding a difficult conversation with them, you are actually hurting them more.
Always have a conversation face to face.
The worst thing an employer can do is deliver bad or difficult news via email or other social media. Whether one employee or an entire team, always look your employees in the eyes; speak with empathy; address them respectfully; and show compassion.
Walk through the conversation—don't run.
While you may be nervous to talk with an employee, they are equally nervous. Be mindful and thoughtful of your words. Rushing through the conversation and sighing with relief when it's over does not bode well for the message you may be trying to convey. No matter how difficult the topic makes you feel, don't rush the conversation. Allow the employee to respond, ask questions and get clarification before moving on.
PrideStaff Financial is a 5-star diamond award recruiting firm. Our staffing consultants are ready to help you. Contact us today to learn more.