You Can Find a New Accounting and Finance Job in 48 Hours—No Seriously!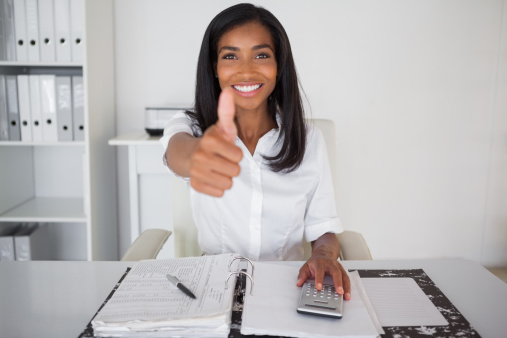 It's a common misconception that job hunting can take months, but with the right amount of motivation and some tactical tuning, you can find a new position faster than you think.
Be creative.
Sometimes it is frustrating when a job search takes months or even a year. However, in the fields of accounting and finance, you can find a job quickly if you are willing to think outside the box. The common mistake many make when searching for a new job is the parameters they search. When browsing through job search engines, don't look only for typical full-time employment. Be flexible and adaptable to what is available in the cities where you want to work. For example, add part-time, contractual or freelance work to your search criteria—you'll be surprised how many doors open up.
LinkedIn does work.
LinkedIn is number one as a professional networking site. Make sure your profile is current and up to date; any employer interested in interviewing you will likely look at your page before contacting you. You want it to be as complete and professional as possible. Outside of thousands of available jobs listed, it also allows you to see others you are connected too that either work at that company or know someone who is. Don't be afraid to tap on a connection to ask more about the job you're looking at; finding others in similar fields and showing your interest is a great way to gain a leg up on the competition. However, LinkedIn is just one possibility. Networking in general can help you find a job quickly compared to the typical "job search." Join groups, committees or volunteer some time doing accounting for a company. You'll rack up contact lists and know what might be available in the immediate future.
Yes, community work can speed up your job search.
Just about every profession has a member organization, networking group for businesses and boards such as a chambers of commerce. The meetings for these associations can offer great opportunities for networking with people who may know of job openings and can help you get your foot in the door. Ask people for advice, and don't hesitate to help other job seekers by passing along information that could be useful to them. If you help someone else professionally, they may be more likely to help you—pay it forward.
Don't go it alone.
You never have to search for a job all by yourself. Recruiters can help you find a job faster than a typical search engine because they have deep knowledge of the accounting and finance industry and a network of contacts in companies in every region of the country. Recruiters keep a finger on the pulse of which companies are looking for new employees, even the ones that aren't advertising publicly. Don't just take our word for it. Sit down with a recruiter and understand how their expertise and knowledge can truly help you. You'll find that two minds are better than one, and your job search will go much faster when enlisting the right help.
PrideStaff Financial is a 5-star diamond award recruiting firm. Our staffing consultants have the knowledge and expertise you need to aide in your job search. Contact us today to learn how we can help you.