Stop Making Excuses to Stay in Your Current Career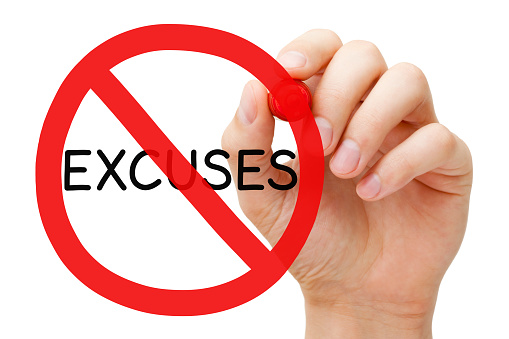 Have you ever thought—am I in the right career? Or realized that the career you worked so hard for is actually not the right fit for you. Feeling like this can be scary and cause real anxiety, especially later in life. But as some of the most successful people prove, you don't have to have it all figured out from the start. Plenty of highly successful people chose to make major career changes, including Jeff Bezos of Amazon and Sara Blakely of Spanx. Here are some signs it might be time to change careers.
How did you get on your career path?
If your career is the result of a series of random steps and turns rather than something you consciously pursued, it's worth thinking about whether it's really the best fit for you. Consider talking to a recruiter. They can help guide you by assessing current skills and strengths to find out what direction you might be leaning toward. Also, figure out what transferrable skills you already have and determine those you need to acquire. What excites you and brings you joy?
Times change—so do jobs.
Jobs in your field used to be plentiful, but changes in technology and the economy may have limited opportunities in your field. If this is the case, it's not only an option to think about changing occupations—it's probably a good idea. Consider a profession that fits your personality and skills. Research the labor market to see if you'll be able to build a new career in your chosen field over time.
Corporate culture.
It's worth noting that it's not just job markets and the economy that change. As people move up to leadership positions and others retire, it can change the culture of a company you are working for. When that happens, the values and mission of the company subtly begin to shift. Values play a significant factor in job and career satisfaction; it can be difficult to be happy at work when you're not living the principles or values that are important to you.
You're longing for the weekend.
If you find your career has you longing for the weekend, you may need to consider a change. Ask yourself: How long have I been in my current career? Have I moved to different companies thinking it will get better but doesn't? Do I long for the weekends no matter what company I've been with? If you can answer yes to these questions, stop stalling and start assessing what career might be right for you!
PrideStaff Financial is a 5-star diamond award recruiting firm. Our staffing consultants can offer the guidance and expertise you need. Contact us today to learn more.