Asking Questions Is Your Ticket to Better Communication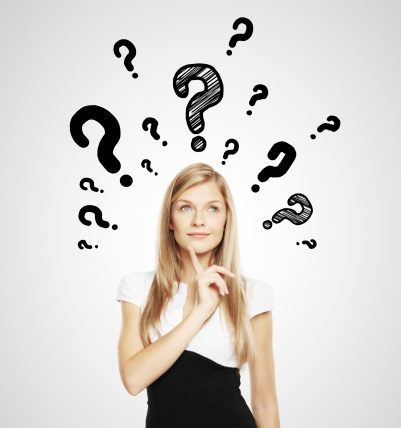 Communicating effectively with your colleagues minimizes misunderstandings and increases work efficiency. Effective communication also produces healthy working relationships and allows you and your colleagues to resolve issues in a collaborative manner. Communication is one part of a larger equation that involves taking an interest in your team. Asking questions shows your empathetic side, and you'll soon start to see the same care and interest in return.
Active listening.
Have you ever had a situation where you are talking with someone and they listen for roughly two minutes before grabbing their phone to look at it or send a text while you are speaking? How do you feel? If you are like most, you answer this by saying it's annoying; you feel as though they aren't really listening to you, or they don't care about what you have to say. Active listening shows you're interested in what your colleague has to say and you respect them. Listen to them closely, turning your body towards them, and look at them directly as they speak. While they're talking—don't interrupt them. Then ask questions to clarify any issues you may have or to show you are taking an interest in what they speaking about.
Asking good questions.
There are many ways to show empathy or respect of a colleague—asking the right questions is a part of that. Here are some great questions to help you show a colleague you truly take an interest in what they are doing: What are your thoughts? Can you help me understand that a bit better? How would you handle a situation/hurdle like ____? How does that process work? How is work going for you right now? Is there any way I can help?
Probe delicately.
Sometimes it takes a while to show colleagues you have an interest in their work or how they are doing. When asking questions and engaging in communication with a colleague, inquire gently without going overboard. For example, follow a yes or no answer with another question. Avoid asking a leading question that already suggests an answer or solution. Try not to ask too many questions at once, like a journalist looking for a scoop. Be genuine and show you have an interest in what they are saying.
It's ok to get personal.
Be willing to talk about your personal lives during breaks or after work. This is a good way to build trust. However, it's important you don't get too casual in your conversations as it might make the other person uncomfortable. Opening the door a little, to allow people to see who you are is one thing. Telling people about all your awkward teenage years or personal issues in a family situation is too much information. Make sure that all communications, including your work emails, phone calls and meetings are professional, and avoid using offensive language in the office.
PrideStaff Financial is a 5-star diamond award recruiting firm. Our staffing consultants can offer guidance and expertise you need. Contact us today to learn more.