Top Accounting and Finance Blogs of 2018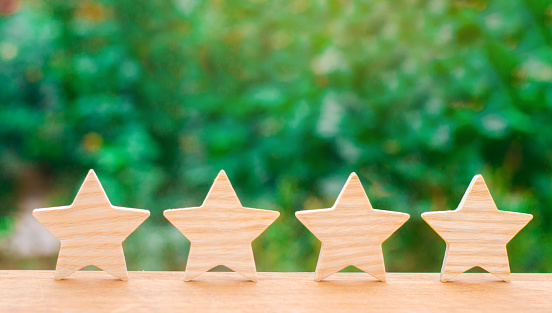 2018, while not quite over, has been a great year! PrideStaff Financial breaks down some of the best and most popular blog posts from the year.
The Highest-Paying Accounting and Finance Jobs for 2018
Whether you were looking for entry-, mid- or senior-level accounting and finance jobs, PrideStaff Financial had you covered. Accountants make up a large pool of prospective jobs, and for senior accountants with a few years' experience, the range is $63,000-$75,000, and at larger companies can be as much as $75,000-$96,000. Firms are looking for ways to manage resources and increase revenue more efficiently, thereby paying top dollar for financial analysts. A candidate with at least one to three years' experience, can expect to make a starting salary of $55,000-$70,000. To read more about some of the highest-paying accounting and finance jobs, visit https://www.pridestafffinancial.com/blog/the-highest-paying-accounting-and-finance-jobs-in-2018/.
Projected Accounting and Finance Talent Shortages in 2018
Top leaders, CEOs and managers are shorthanded when it comes to filling accounting and finance jobs. Candidates are difficult to find and even more difficult to hire. Over time, the shortage begins to affect every department in an organization. To understand how to fix it, you need to investigate the root of why the skills shortage in finance and accounting exists. This could include demand for the position, supply vs. demand (more graduates than there are jobs) or a shift in workforce trends. 
2018 Accounting and Finance Career Outlook  
Heading into 2018, there was a trend toward careers within the industry that were starting to see tremendous growth, including a growing movement towards International Financial Reporting Standards (IFRS). Four career avenues took center stage: Accountants and Auditors, Compliance Managers, Forensic Accountants (Colleges are reporting that this field of study within university settings is expected to grow more than 35 percent in 2019), and Personal Financial Advisors. The common thread among all fields is an expectation that all candidates have experience in computer software, information systems, analytics and internet experience. Want to know more? Read the blog post here.
Top Accounting and Finance Resume Buzzwords
More and more companies are moving to digital formats where resumes are scanned for keywords before they are even looked at by human eyes. Resumes are time-consuming and need constant updating and attention. This blog post broke down essential tips to consider when putting your resume together, including using the job description to tailor a resume, top buzzwords for 2018, and whether to use accomplishment statements. You can read more by visiting pridestafffinancial.com/topresumebuzzwords.
PrideStaff Financial has consistently earned Inavero's Best of Staffing Diamond Award for exceptional talent satisfaction. Our highly skilled staffing consultants can guide you in growing your career or assist in your hiring needs. Contact us today to learn more.