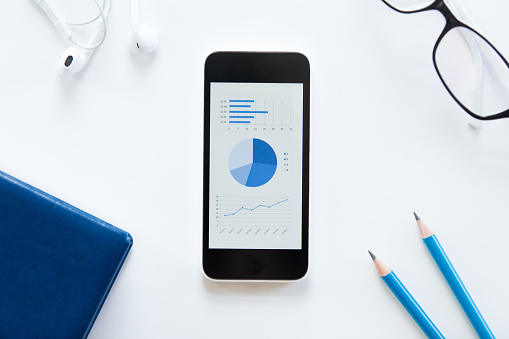 Accounting apps are important to the profession because they make it easy to sync to QuickBooks, provide efficiency, and offer on-site analysis or data at your fingertips. PrideStaff Financial provides some of the top QuickBooks apps for managers and accounting professionals alike.
Float
Float provides businesses and financial advisors with an up-to-date, accurate understanding of future daily cash, taking away all the manual work you'd have to put into a spreadsheet to reach an accurate starting point. Float automatically updates forecasts with your "actuals" from QuickBooks Online every day, meaning once you've set up projections, you can sit back and watch your forecast pull in live data as it happens. Float also offers reporting, scenario planning, and invoice and bill tracking.
Method
Method is the CRM system for QuickBooks. Built specifically with the platform in mind, it looks at a customer's history and tells you so much more than an invoice in QuickBooks ever could, such as when a customer will need something and what that thing will be. It is also fully customizable, so you can drag and drop the features you need into the system at any time. CRM is an important part of any accounting business, it's a tool that allows you to improve business, customer and potential customer relationships. QuickBooks has taken that technology and applied a "method" that gives you an app to help you predict a customer's needs and business behavior.
Fundbox  
Fundbox is a short-term financing solution that works by underwriting invoices due for payment. By linking to QuickBooks, Fundbox builds a risk profile for each individual invoice and approves those that are eligible for funding. The full value of an approved invoice can be deposited into your account the next business day. Borrowers then have 12 weeks to repay the loan and are charged a flat-rate monthly fee. The monthly fee structure means that borrowers are rewarded for early repayment and it's ideal for bridging short-term cash gaps.
TSheets
For managers and CEOs, TSheets is one of the highest-rated and most rated apps—according to Accounting Today – in the ecosystem thanks to the fact it is entirely customizable to the needs of your business. You can track employees when they are working in or out of the office thanks to GPS tracking, create job costing reports and benefit from the real-time reporting that goes along with it.
Your employees don't have to worry about turning in a timesheet every week and you can worry less knowing everything is being recorded accurately and the link to your QuickBooks online account keeps it all up to date.
PrideStaff Financial has consistently earned ClearlyRated's Best of Staffing Diamond Award for exceptional talent satisfaction. Our highly skilled staffing consultants can guide you in growing your career or help you transition to a new one. Contact us today to learn more.