What the Heck Am I doing? I Thought I Would Be so Much Further Ahead!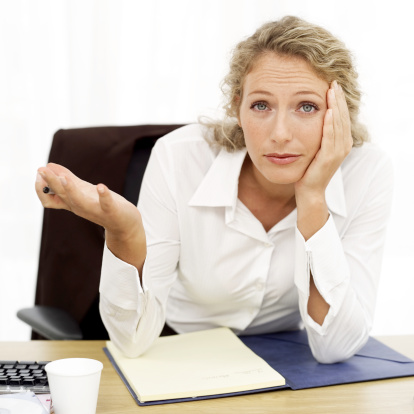 "Life is 10% what happens to you, and 90% how you react to it." Charles R. Swindoll
Many times throughout your career you'll come to a career crossroads where you need to take a step back and reevaluate. This happens to everyone throughout the course of their career(s). How you respond to this will determine your success, so don't stress too much! PrideStaff Financial offers some guidance on how to do a self-audit to get your career back on track so you do reach your goals.
Put that thinking cap on!
Part of being at a crossroad is being able to assess yourself, your current choices and come up with a plan. Sit down in a quiet place and come up with three ways you want your career to go; what are your top three best-case scenarios? Next come up with the steps it will take to reach that goal. Then list all the options you have in the current marketplace that may help you get to your ultimate goal. For example, social media and networking are strong steps in achieving career success in today's marketplace. Would these steps fit in achieving your goal and if so, how? Coming up with a plan allows you to see on paper what you may not be able to clearly envision in your head, and may help you get "unstuck" in your current career path. Now you have an action plan.
Set your SMART goals.
SMART goals are the keys to many fundamental business plans, and can easily be adapted to personal plans as well. SMART is an acronym that stands for Specific, Measurable, Achievable, Realistic, and Time. First, set specific and clear goals for your career utilizing the step above of your "self-audit." Make sure the goals are ones that can be measured (meaning you can review your steps, percentage of success, and whether your action plan is working). The next two steps go hand-in-hand—Achievable and Realistic. While assessing your career path, be honest with yourself about where you are headed and how you want to get there. If your goal is to become a billionaire, but you have no clear view of what that really looks like or how to achieve it, then your goal isn't realistic. Becoming a billionaire doesn't give you a direction for your career. Assess all of your skills, education and what you are willing to do to get to your goal. Then ask yourself, "Will these steps get me closer to career goal A?" If you can say yes, then your goal is achievable and the steps to get there are realistic. The last step in SMART goal setting is the hardest because it means holding yourself accountable. Set a time table for achieving each step in your new action plan. For example, if you want to join two new networking groups aligned with your future career needs, and you set a date of four months from now, map out a plan that will allow you to hit that target date. Just as you have deadlines for work projects, set deadlines for your career-action plan, otherwise there is never any motivation to help you move forward. Hold yourself accountable.
Look within.
This is a great time for inner reflection and personal growth. Many of us get so wrapped up in career success we sometimes forget who we truly are, what made us choose this career to begin with, and what drives us forward. Use this time to rediscover yourself and what you really want out of your career. Research your ideal career, read books like, "The 7 Habits of Highly Effective People" by Stephen Covey, to get a sense of how to get where you want to be. Pulling resources to help you map out your action plan are some of the best tools in your arsenal.
PrideStaff Financial is one of the nation's leading recruiting firms. Everyone hits a bump in the road in their careers, but you don't have to try to figure it out alone. Our financial consultants will help you get back on track. Contact us today to learn more!