Accounting and Financial Hiring Trends for 2016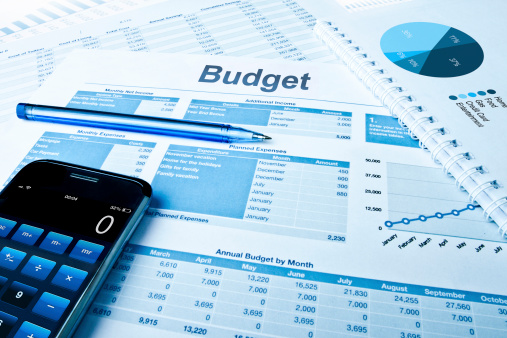 As with any other job market, understanding candidates in the accounting and finance fields is crucial going into the next year more so than it has ever been. Businesses and its leaders must be aware of what the market looks like to arm themselves with the best in today's hiring strategies. PrideStaff Financial offers some trends in this industry going into 2016.
What candidates are focusing on.
According to a recent Forbes article, 80 percent of candidates said that recognition of contributions is more fulfilling than any reward or gift, 75 percent said that opportunities for growth were the top reasons they will stay with an organization, and 90 percent said a fun and creative work environment is extremely motivating. In reviewing department budgets for the upcoming year, be aware of which employees are vital to the success of your organization. It is more cost-effective to keep employees in place than to have to fill a vacant position. When reviewing salaries with your management or recruiting firm, make sure your top performers are rewarded, but remember that pay is not the only driving factor for candidates. Try to create other incentives as part of hiring packages for 2016, keeping in mind the above statistics that currently drive the candidate market.
More and more candidates receiving finance degrees.
According to the AICPA, in the last few years over 50,000 individuals received a bachelor's degree in accounting or finance. With the influx in candidates going into 2016, the AICPA is predicting these jobs and salaries to be on trend for the upcoming year: Accounts Payable (avg. yearly $38,000), Staff Accountant (avg. $55,000), Payroll Clerk (avg. $37,000), Financial Analyst (avg. $51,000), Tax Accountant (avg. $49,800), and Mortgage Loan Servicing Clerk (avg. $30,400).
2016 will see baby boomers retire.
With 2016 starting, research firms have estimated that more than 3.6 million baby boomers will retire within the year, and over one fourth of millennial workers will become managers. Succession planning and next generation leadership development will be a priority for most businesses for 2016. To fill the gap of retirees, companies will look to hire some of them back as consultants to current executives. Forbes states that companies will need to offer regular feedback, instead of annual performance reviews, and virtual learning instead of printed manuals to accommodate the new generation of candidates and management entering the workforce. Studies show that millennials are transformation leaders (energetic, enthusiastic and passionate), which is different than the baby boomers autocratic leadership style (decision making based on own ideas, judgement, and little input from others). With 80 percent of millennials aspiring to leadership positions, their biggest weaknesses will be technical expertise and influence. Knowing this trend for 2016 and preparing your workforce to deal with these differences in personality styles and work culture shifts will set your organization on the best course for growth in the accounting and finance marketplace in 2016.
As a leading recruiting firm, PrideStaff Financial wants to arm you with the most up-to-date data and information to help your company grow and thrive in the new year. Contact us today to learn how we can help.