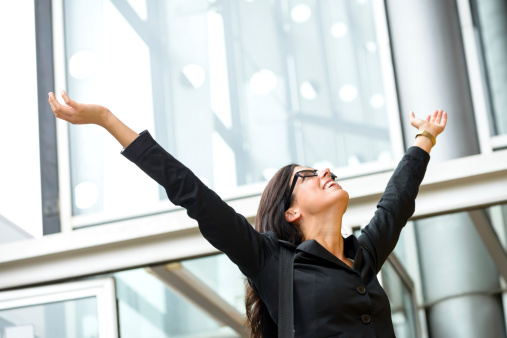 How would you like to set your schedule, only work on projects that interest you, and get to try out new companies all the time? Economic times are changing; a 2014 American Research Report showed that roughly 16 million Americans are independent workers with 65 percent choosing to remain independent. As more finance candidates choose contract work, PrideStaff Financial explains the reason for this recent shift.
Work/Life Balance.
The main reason companies turn to contractors is to gain workforce flexibility. It appears that flexibility is also the major reason more workers want to be contractors. According to a recent Forbes article, candidates stated flexibility was more important than making more money. "Work-life balance" has been one of the most popular buzz phrases of the past few years. Many candidates these days are working spouses who share childcare duties equally, and desire more family time. Baby boomers are looking for flexibility to care for aging parents while millennials are striving for balance between home life and work life.
Creates more of a challenge.
Just as flexibility is a driving factor for finance candidates, so too is having work that challenges them. This is especially true of those in the millennial generation. Contract work is a great alternative for workers that desire to be challenged and make a difference. Because contract assignments are for specific periods of time, workers get to move on to challenging new projects before they get bored.
Candidates planning ahead.
Since the recession, the idea of "job security" has gone by the wayside. With the uncertainty of a full-time position, many finance candidates accept contract assignments, knowing from the start that their assignments will end which gives the opportunity to plan ahead. In a new age of job outlook, many candidates are turning to recruiters who have a vested interest in keeping them actively working in contract assignments and often have new assignments lined up by the time the current contract work ends.
Affords more experience.
As a surge of candidates are graduating with finance and accounting degrees, many are looking to contract work to gain the experience needed for building a strong resume. The market is highly competitive and candidates are looking for any advantage to increase interest among companies. Obtaining contract work allows candidates to gain the experience desired while also targeting key experiences needed if and when candidates choose to obtain full-time work with financial and accounting businesses.
PrideStaff Financial is one of the nation's leading recruiting firms. Our financial consultants will help you find the right fit for your future career, be it a full-time or contract position. Contact us today to learn more!