Why Did You Leave Your Last Job?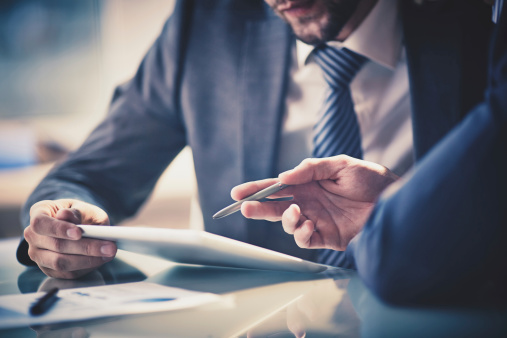 Job interviews are a great time for you and a potential employer to get to know each other. Not everything there is to know about someone can be found on a piece of paper or the Internet. The interview allows you to become familiar with the people you might be working with eight hours a day, five days a week. However, you and the potential employer will probably hold cards close to the vest as each of you has a lot at stake during this "getting to know you" phase. That's why it's crucial to find diplomatic ways to answer the question: "Why did you leave your last job?" PrideStaff Financial offers some guidance on how to answer this during your next interview.
Potential employers don't need an essay:
If you were terminated from a job, the reasons you were terminated may not always be clear to a potential employer. It is not wise to go into a full diatribe about why you were let go, as potential employers don't have that much time on their hands, and quite honestly don't need to know that much information in an interview. If this shoe is the one that fits your current scenario, simply explain to a potential employer that, "Through healthy conversations, we established that my vision for my role with the company wasn't in sync with my boss's overall vision for the role, and we decided to part ways." Many people have had the experience of being let go for one reason or another. Be as honest as you can be while trying to explain that it just wasn't the right fit. Then highlight some positive aspects of the previous company.
When you've hit a wall:
Potential employers don't need to know that your last job lacked innovation or creativity and had no aspirations to allow employees to grow with the company. If your last employer was stagnant and not open to growth, then simply stress that you felt you learned all you could and that you wanted to take some time to figure out which new adventure would best suit your career aspirations going forward. This shows a potential employer that you want to grow with a company and may be invested for the long term. It also shows them that finding the right work culture and fit are just as important to you as it is to them.
Terminology is key:
Certain "keywords" allow you to navigate this question without trashing your previous company—or sinking yourself in the process. Words such as quit, walked out, fired, hated, gave up, and lost hope are a few good examples of words to avoid during the interview. Instead, substitute words or phrases such as, reevaluated, reassessed long-term career goals, looking for more responsibility, offered an opportunity, or realized my aspirations changed.
Ultimately, the best way to answer the question of "Why did you leave your last job?" is to be positive, professional, and honest. Show the interviewer why you are the best candidate for the position by offering up what you've learned from past experiences. This tells employers that you not only take responsibility for mistakes you have made, but that you know how to evaluate your own performance. No matter how you left the last position, always play up your strengths, and never speak unkindly of a previous employer.
PrideStaff Financial is one of the nation's leading recruiting firms. Our financial staffing consultants will help you find a job that's right for you. Contact us today!