Work With an Accounting Recruiting Agency to Hire Great Talent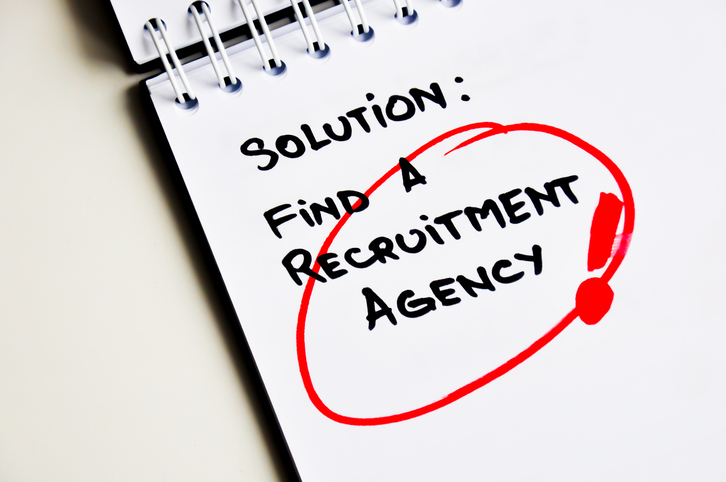 Hiring top talent is not always easy. It takes time, staff and research to find the best candidates to fit your corporate culture. Working with top recruiting firms can help eliminate these steps, and allow you to focus on the business itself. However, there are steps you should follow to help the recruiter find talent for your organization.
Choose a recruiting firm that specializes in your field:
There are many recruiting firms working in generalized areas of corporate recruiting, however, not all recruiting firms are alike. Many specialize in specific industries. For example, some focus solely on nursing and healthcare industry, some work with companies in need of engineers and technicians, while others focus on accounting and finance. You need to find the right recruiting firm for the area of practice you are looking to hire in. It's also important to remember that recruiters come in many different shapes and sizes. There are retained recruiters who typically only work on very specialized high-end C-level positions, temporary staffing recruiters and internal recruiters that work solely for a company. Just as with new employees, you need to find a recruiter that best fits your needs.
Review a recruiting firm's past successes:
It's important to see how well a recruiting firm has done placing other candidates. You can easily do this by following a few simple steps. First, look at how active the recruiting firm or recruiter is on social media. Are they using cell phone apps or Twitter to publicize open jobs? Do they have job boards or active blog pages? The latest and greatest methods for recruiting seem to change regularly; it's important to make sure they are keeping up with the latest trends. Second, are they answering your calls in a timely fashion? This is important. A successful recruiter is respectful of company time and reaches out to their clients as soon as possible. Who else has worked with this recruiter? Find out what their reputation is "on the street." A good reputation is a good indication that this is the firm you want to work with. And lastly, do they have "bragging rights?" Usually successful recruiting firms will list on their websites and brochures any awards they've won, where and how they rank in recruiting listings, and quotes from past successful placements.
What are their open searches?
Top recruiting firms use multiple open search forums to find top talent. Look at their current job boards and career sites—are they active? Are they utilizing LinkedIn? Do they accept other employer/employee referrals? Referrals tend to be strong candidates because they're reliable enough that someone is willing to vouch for them. Have you seen them at networking events or heard from others they are in the community and active in industry events and conferences?
These steps are all important aspects in finding a recruiting firm that will best fit your needs and company culture—ultimately leading you to great talent.
PrideStaff Financial is a 5-Star Diamond Award Recruiting Firm. Our staffing consultants specialize in finance and accounting recruitment and will help you find the best employees for your company. Contact us today.