2018 Accounting and Finance Career Outlook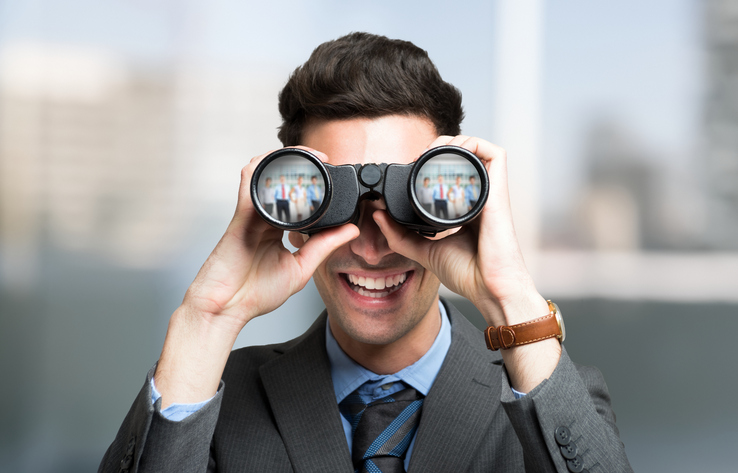 It's hard to believe it's almost 2018! Our post in January of 2017 gave some insight into the hottest careers in the industry. With the growing movement towards International Financial Reporting Standards (IFRS), which uses a judgment-based system to determine the fair-market value of assets and liabilities, the demand for accounting and financial professionals is continuing to grow because of the specialized expertise. PrideStaff Financial wants to update you on what's new in the industry for 2018.
Accountants and Auditors:
Accountants and auditors are in high demand going into 2018. You need five years of college and a CPA designation. Salaries for senior accountants will range from $63,000-$75,000, and at larger companies from $75,000-$96,000. Accountants prepare and examine financial records. They ensure financial records are accurate and taxes are paid properly and on time. Accountants assess financial operations and work to help ensure organizations run efficiently. According to the Bureau of Labor and Statistics, an increased need for accountants and auditors will arise from a greater emphasis on accountability, transparency and controls in financial reporting. Increased scrutiny of company finances and accounting procedures will create opportunities for accountants and auditors, particularly CPAs, to audit financial records more thoroughly and completely. However, be aware that about one in five accountants in 2017 worked more than 40 hours per week. Overtime hours are typical at certain times of the year, such as at the end of the budget year or during tax season, and more than 75 percent of accountants and auditors work full time.
Personal Financial Advisors:
One sector of finance that is on the rise, Personal Financial Advisors. These individuals provide advice on investments, insurance, mortgages, college savings, estate planning, taxes and retirement to help individuals manage their finances. Most personal financial advisors work in the finance and insurance industry or are self-employed, typically working full time and potentially meeting with clients in the evenings or on weekends. This is a career in high demand going into 2018, with a median salary of $90,000 a year or $43.50 an hour. Personal financial advisors must have a bachelor's degree, and either a master's degree or certification to advance in the career or gain steady clientele. The Bureau of Labor and Statistics expects this career to grow 14 percent over the next four to six years.
Compliance Managers:
Compliance managers make sure a company is conducting its business in full compliance with all national and international laws and regulations, industry standards, professional standards and accepted business practices. Candidates in this field can find these jobs in the healthcare industry, banking and corporate. The demand for this job going into 2018 is still strong and expected to increase with baby boomers retiring in large numbers over the next year, according to Accounting Today. While it's a high-stress, high-demand job, it pays well. Starting salary for this position is $107,000-$145,000.
Forensic Accountants:
Forensic Accountants combine their accounting knowledge with investigative skills in various litigation support and investigative accounting settings. These careers are employed by public accounting firms' forensic accounting divisions; consulting firms specializing in risk consulting and forensic accounting services; or lawyers, law enforcement agencies, insurance companies, government organizations or financial institutions. Due to heightened awareness and growing intolerance of fraudulent activity, demand for Forensic Accountants is rapidly increasing, according to the Association of Certified Fraud Examiners. You need a CFE or CPA credentialing, bachelor's degree and additional education in law enforcement or criminal justice. Median income is $85,000-$104,000.
No matter the career path you take, all accounting and finance roles are taking on more candidates with experience in computer software, information systems, analytics and internet experience.
Looking to grow your accounting and finance career in 2018?
PrideStaff Financial has consistently earned Inavero's Best of Staffing Diamond Award for exceptional Talent satisfaction. Our highly skilled staffing consultants can guide you in growing your career or help you transition to a new one. Contact us today to learn more.