Can You Hear Me Now? Five Steps to Become an All Virtual Firm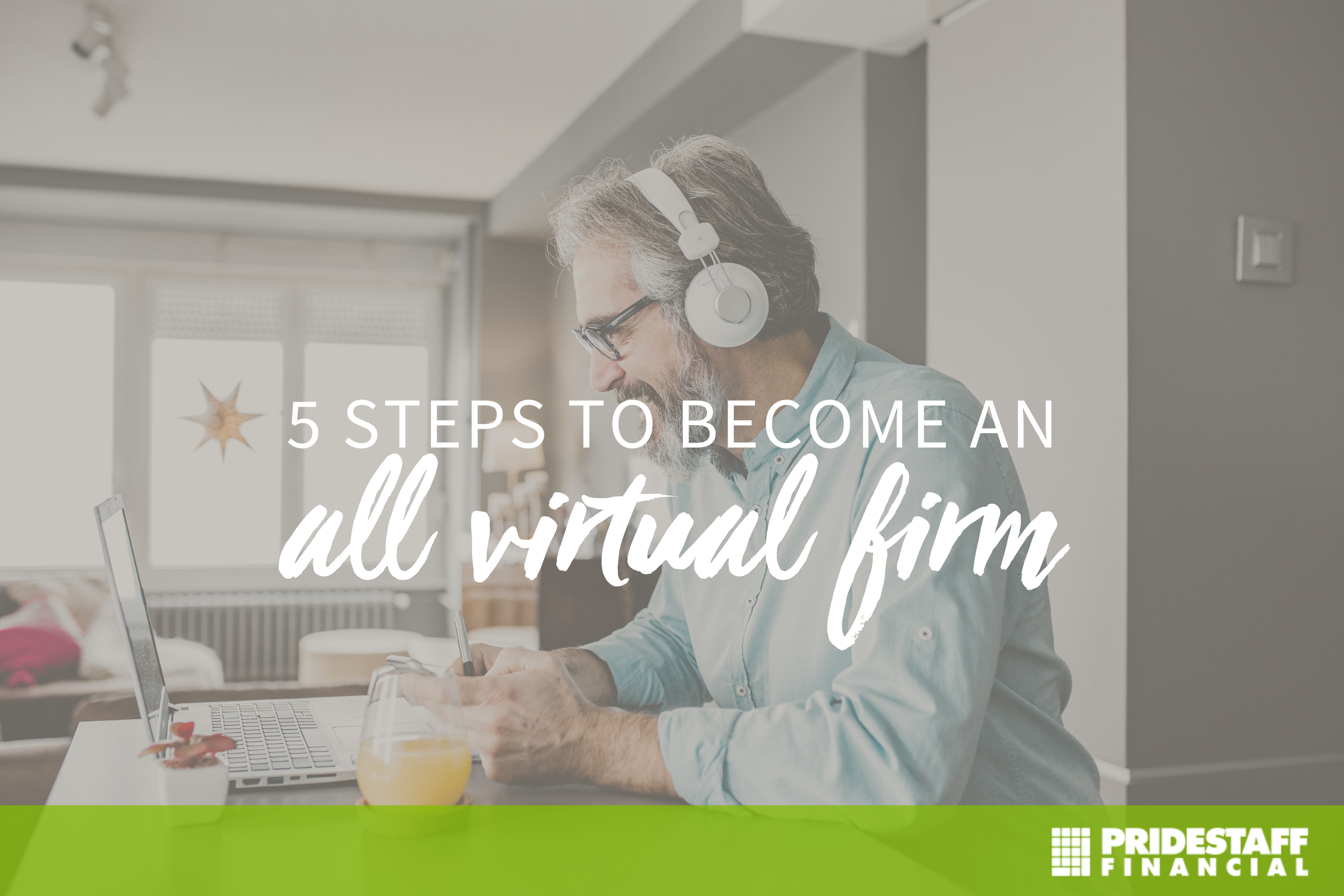 With a global pandemic changing everyone's business strategy and procedures, firms must develop new ways to work internally and with clients. According to AICPA, many firms are now looking at the very real possibility of going all virtual. Here are 5 steps on becoming completely remote.
1. You need to upgrade IT
Many firms don't have a complete cloud-based ecosystem supporting their accounting and auditing needs. A typical firm's approach includes a mix of solutions, some cloud-based, and some with locally installed software. Firms generally separate their internal cloud needs from their client-facing ones, adding even more complexity. Until recently, the tools to enable virtual client interaction have largely been separated from the typical engagement management and methodology tools those same firms use. Unfortunately, enabling a virtual audit is no longer a "nice to have" feature for firms, it's the minimum standard.
Google Hangouts, Skype, Zoom
Tap into the "new tools" many companies use these days to get that face-time interaction in. Most meetings these days are done through video conferencing. By doing this, you aren't just meeting with your client, you get to see their face, know their strengths and weaknesses. You get to truly understand (as you would in person) what motivates your client(s). This is all quickly done through the technology available today.
2. System prioritization
Many systems built for auditing are the catch-all solution for any financial statement-related service. For many firms who only do audits, this works ok. But what about when you have prep, comp, or review work to do? Compilation and review engagements tend to be overworked. This is an issue with firms that tend to struggle to shift between service levels. The idea of using a different system to approach each service level concerns many firms but is becoming a necessity as more companies go virtual for most engagement interactions.
3. Keep pace with your standards and set schedules
Set weekly goals and schedule meetings. Meet with direct reports twice every week and with the entire team once a week. When on the road or out of the office (so to speak), have someone take your place or let everyone know as well in advance. When new people start, give them the time they need to get their feet firmly planted on the virtual ground. Set extra meetings for these individuals to get the time with you that they need to hit the ground running, even if the work landscape looks different.
4. Track goals
Use an online time tracker, like QuickBooks, for time entry, and a tracker like Asana, for project management. Both allow a snapshot to see how people are spending their time, where they are at capacity, and who is meeting – or exceeding – their goals. It also keeps you on track with your own goals.
5. Offer extended WIFI services
When you have employees working from home more than 50% of the time, you need to make sure IT has the bandwidth to cover it all. Whether it's secure systems for emails, or enough bandwidth to ensure all employees can access the system as needed, you will have to stretch the budget a little to make sure things run as smoothly as possible.
Many employers are finding that when people work from home against goals, structure, and positive virtual engagement, they actually work more and are more productive.
Contact PrideStaff Financial
PrideStaff Financial has consistently won awards for exceptional client satisfaction. Our highly skilled staffing consultants can help support your business needs during these difficult times. Contact us today to learn more.