Business Fraud Warning Signs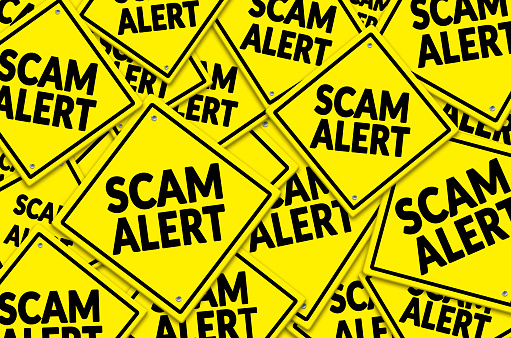 Business fraud isn't as rare as people might think. It's important to know how to prevent and deal with fraud if it comes your way. PrideStaff Financial looks at business fraud and the common warning signs that companies can look out for.
Living the high-life:
According to Journal for Accountancy, signs that employees are living well beyond their means can be an initial clue that they're helping themselves to the company's assets. Make sure there's not just one person in charge of payroll or purchasing and reconciling the books. Make it clear as well that routine audits and inspections of expenditures will be done. Just knowing they could be caught is enough to shut down or even prevent many employee thefts.
Staff resistance to internal controls:
Another red flag on internal fraud is significant staff resistance to tighter controls. When employees are used to skimming off the top, whether it's an unsecured cash register or an open supply closet loaded with pricey items, companies might experience significant losses. Small to midsize companies can easily be targets of this type of asset fraud, especially businesses that have grown quickly and haven't taken time to closely scrutinize their processes. Company leaders should sit down with their CPAs and evaluate internal controls closely to make sure best practices are in place.
Profits that are too perfect:
A potential red flag to look out for is when things seem too good to be true, from reporting profit margins well above competitor's to sales forecasts way above the norm. Companies that are always exceeding analyst expectations may deserve some scrutiny. There could be some unique, even illegal, accounting moves behind the success. Drilling down and asking for specifics, or for an outside forensic accountant to comb the books, can help uncover this high-level fraud. But clean audit opinions alone shouldn't assure boards, investors, and managers that all is okay, according to Journal for Accountancy. Audits are only as good as the information provided. If a corporate officer is neck-deep in a fraudulent scheme and smart enough to know how to clean up his or her tracks, the wrongdoing may not be detected as part of a properly planned and executed audit engagement performed by an independent accounting firm. But the more internal controls and best practices in place, the harder it will be for fraud to happen in your company.
It's not about one step or another, it's about taking proper precautions ahead of time so that fraud doesn't happen in your company. It's necessary to trust employees, but also necessary to be proactive in protecting your business—the dance is a fine balance.
PrideStaff Financial has consistently earned ClearlyRated's Best of Staffing Diamond Award for exceptional Talent satisfaction. Our highly skilled staffing consultants can assist you with your hiring needs. Contact us today to learn more.